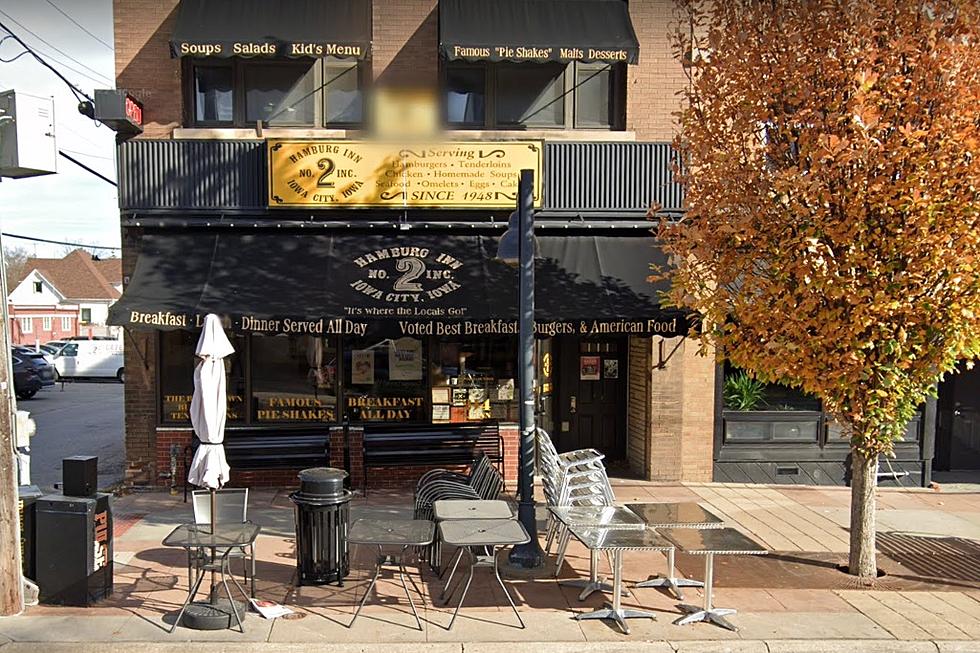 Hamburg Inn Reopens And Disputes Claims of Unpaid Staff
Google Maps
New management for Hamburg Inn No. 2 has confirmed that the restaurant has reopened to the public.
The Iowa City Press-Citizen reports that the historic restaurant in Iowa City reopened for business on February 22nd after being temporarily closed for two months. General manager Briana Dawson told the Press-Citizen that she didn't want to advertise the reopening so that her staff, mostly newcomers, wouldn't be overwhelmed by larger crowds. She stated that at this point, they are prepared for smaller crowds.
Dawson, who used to work at Hamburg Inn No. 2 before returning to help it reopen, told the Press-Citizen that there are no major changes to the diner other than updated prices and a few new menu items. Dawson stated that "we're going to keep with the tradition as we bring back that family vibe that we've been missing in here for awhile."
Another claim that has haunted Hamburg Inn No. 2 is that some former employees of the restaurant were owed back wages. The Press-Citizen reports that a press release from Joseph Mulvihill, who helped the new management group reopen the restaurant, denied claims that managers and other employees weren't being paid, and that managers may have not given employees paychecks scheduled for December 30th.
If you're looking to stop by the newly reopened Hamburg Inn No. 2, their new hours are 7 a.m. to 3 p.m. on weekdays and 7 a.m. to 8 p.m. on weekends. With another political cycle firing up, it won't be long until the first candidate makes a stop in Iowa City and makes a stop at Hamburg Inn!
The Top 10 Highest-Rated Restaurants in Iowa City
Using the popular site
Yelp
, we took a look at the top ten highest-rated restaurants in Iowa City. Here are the results!
Great Breakfast/Brunch Spots in Eastern Iowa
Breakfast is the most important meal of the day! Here are some of my favorite breakfast joints in Eastern Iowa!