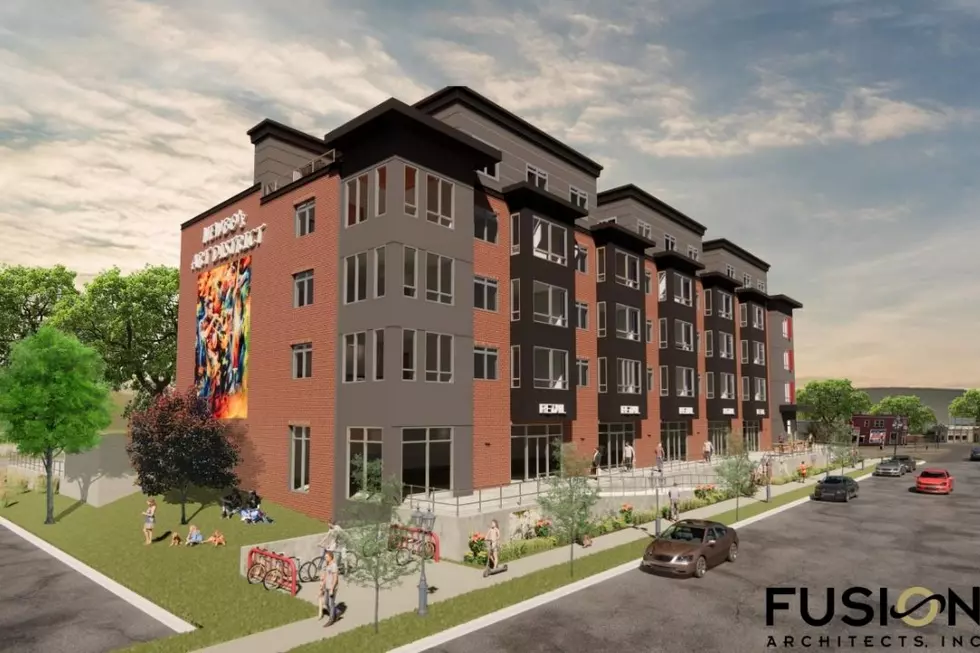 Growing Neighborhood In Cedar Rapids Likely to See New Building [PHOTOS]
City of Cedar Rapids
As the state of Iowa continues to grow, it's likely NewBo neighborhood will continue to grow with it.
A commercial and residential building is planned for the neighborhood in the southeastern part of Cedar Rapids.
On Tuesday, the Cedar Rapids City council approved a term sheet, that supported the pursuit of financial incentives for this building project, according to Corridor Business. The project is expected to be built on a stretch of land that runs from 1218 to 1310 Third St. SE, which is also home to Brewhemia and the Olympic Southside Theater.
I'm going to show off a slang word I've used a lot in my 31 years of life... this building looks sick! Sick might be an understatement. The renderings make this building look state of the art.
The $9.8 million dollar project will be a 4-story building with multiple uses, 25 surface parking spaces, storefronts, along with covered parking on the first floor according to Corridor Business.
We've learned a lot about rooftop and patio bars lately, well, this building will continue that trend. Public rooftop gathering spaces have been included during planning.
Corridor Business reports this project is possible due to the city's "targeted district investment program." It qualifies for incentives due to the location in the NewBo district, according to Cedar Rapids economic development director Caleb Mason. It's also possible the city will be matching the funds for this project.
Chad Pelley is the proposed developer for this project and he told Corridor Business "the project has applied for Workforce House Tax Incentive credits from the Iowa Department of Economic Development." These incentives would require the city to match the funds.
I'm glad there are people who are way smarter than I am who work on these projects. Most of these terms tend to fly over my head. I'm the dufus in the back of the classroom who complains the book doesn't have any pictures. Thankfully we have people like Mr. Pelley who know how to get projects like these started, and completed. We just have to enjoy them.
This project has also been praised by Council member Ashley Vanoury.
She told Corridor Business,
This also does something that we're working to accomplish and continue to reinvest in, supporting that density in that area so there's a built-in customer base for all of the businesses that are growing and coming.
Later this spring a development agreement will be brought to the council for approval.
Best Sports Bars in Eastern Iowa
Here are the best sports bars in all of Eastern Iowa
Homes for Sale in Cedar Falls/Waterloo Under $150,000K
If you're looking to buy your first home, buy a house to rent out, or want to fix up a place and turn it into your dream home, these houses are all under $150,000