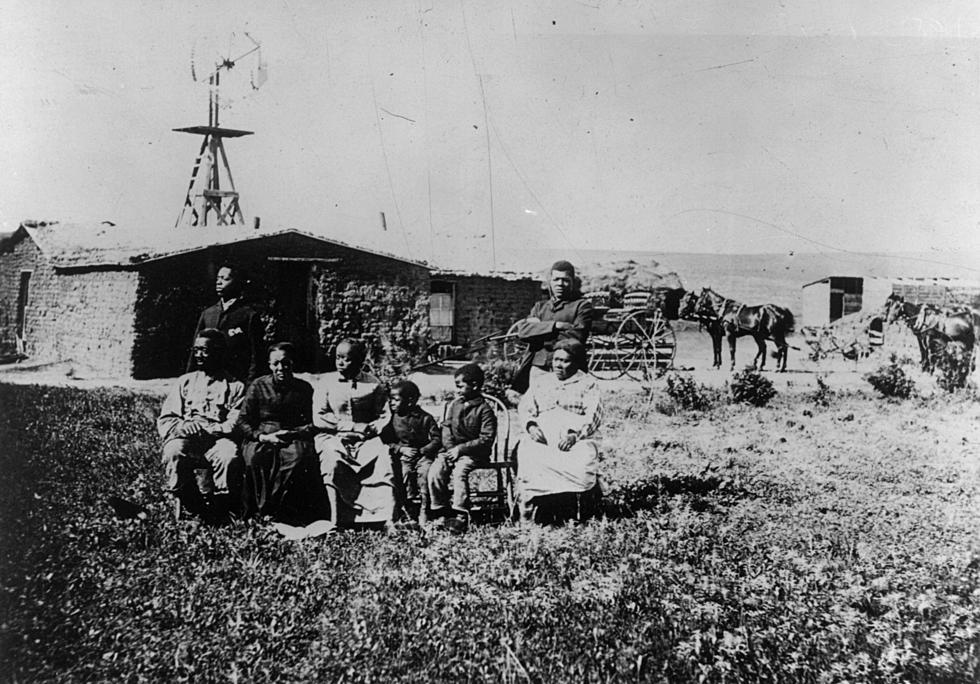 From Slave to One of the Wealthiest Black Men in Iowa: Henry Riding
Getty Images
Henry Riding was born a slave in Lexington, Missouri, in 1839. At the age of 22, he enlisted into the military on behalf of the North when the American Civil War started in 1861.
He served in the 1st Kansas Colored Infantry Regiment -- according to CivilWarOnTheWesternBorder.com, this group was "organized prior to the Preliminary Emancipation Proclamation and without federal authorization, thus becoming the first black unit to see combat alongside white soldiers during the war in October 1862."
After serving, Riding determined he would move to western Iowa -- Sioux City to be exact. Per Iowa Starting Line, "He saw a business opportunity to serve an influx of black railroad and steamboat workers passing through the Missouri River community."
The site continues: "Riding opened a hotel—utilized by mostly Black workers—near the Chicago & North Western railroad depot—located around the 200 block of Nebraska Street—in the late 1800s where he 'earned a substantial living.'"
The former slave would go on to be considered one of few people at the time to 'make many friends, both black and white.' He was remembered for his 'pleasant ways' when his obituary was published by the Sioux City Journal in 1911. Considering his pleasant ways, he found a barrage of opportunities to make money. The Journal also remembered him as "one of the 'wealthiest negroes in Iowa.'"
Before his life came to an end, Riding made sure to let his impact be known.
The man from Missouri was an initiator of the fight for civil rights, filling the role of Sioux City delegate for the Afro-American Protective Association of Iowa. This organization was essentially the NAACP of the time.
As part of his attempts to fight for social equality, Riding even ran for mayor in Sioux City in 1879! Given society at the time, he received just one vote.
By 1903, the former slave had roughly $85,000 to his name, which would equal about $2.7 million in 2022. He died with $40,000, which would surmount to $1.1 million today.
As shared by Starting Line, "His estate left money for Sioux City's two Black churches; his brothers, nephews, cousins, and nieces; and the Grand Army of the Republic, a defunct Civil War veterans fraternal organization.
The Jan. 13, 1911, edition of the Iowa State Bystander newspaper asked people to look for Riding's cousin, Charles Beebins, who had last been spotted in Des Moines. The final line of the Bystander brief explains why it was so important to track Beebins down: 'A fortune awaits him in Sioux City, Iowa.'"
Gorgeous Iowa Backgrounds for Your Phone
Does your phone need new wallpaper? I know I hadn't changed mine for almost three years prior to choosing a stunning Iowa background.
Iowa is Home to 'Castletown, USA'
This tiny town in northwest Iowa has a bit of added character -- medieval character that is.