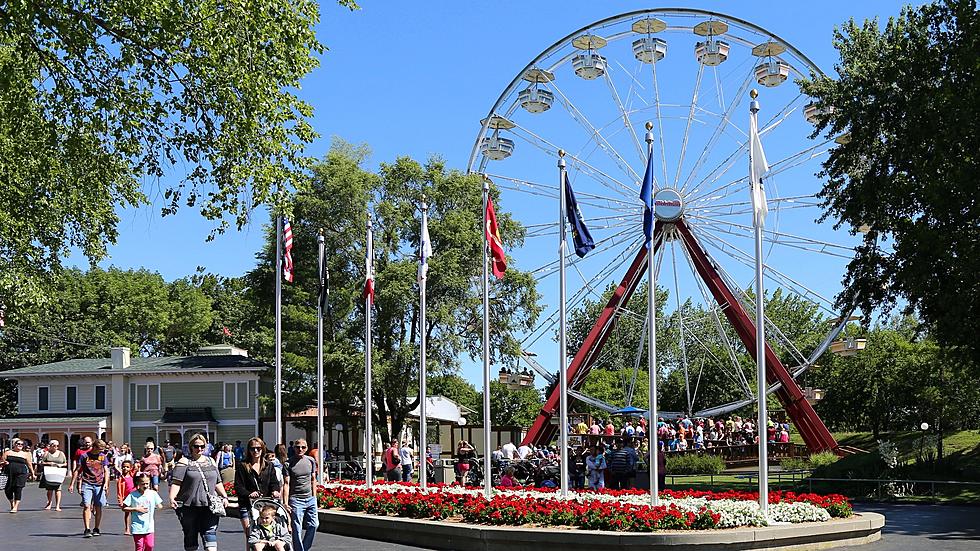 Four New Foods Will Be Available at Adventureland This Summer
Adventureland Park
Hungry Adventureland guests will have some new options when it comes to food in 2022!
Adventureland in Altoona will officially open for the season on Saturday, May 14th, and it will be the first time visitors get a look at some of the changes that the new owners have made over the past several months. The park had been owned by the Krantz family since its opening in 1974, but it was sold to Palace Entertainment in late 2021. Guests may notice a few rides missing, as Falling Star, Lighthouse, and Lady Luck were all removed, but nine new rides will debut this summer, with a tenth set to be announced sometime this year. According to the Des Moines Register, the unannounced tenth ride will take the place of Falling Star.
In addition to the new rides, there will also be a few new foods available to try! Here are the four new menu items, courtesy of the Des Moines Register:
Loaded Mac & Cheese

Macaroni & cheese topped with BBQ pulled pork or brisket
Available at the BBQ stand near Lady Luck

Buffalo Cheese Curds

Fried cheese curds with Buffalo sauce baked in
Available at the Alpine Food Stand near the arcade

Spicy Chicken Sandwich

Available at Chicken Shack near the Monster

Beyond Chicken Tenders (Vegan/Vegetarian Option)

Available at Chicken Shack near the Monster
It's also worth noting that Adventureland is switching to a cashless system this year, so only debit and credit cards will be accepted. That means guests that bring cash will have to transfer it to a Visa Gift Card. There will be several places in the park that will allow guests to make the exchange.
For more details on all the new food, rides, and other changes at Adventureland in 2022, you can check out the full article from the Des Moines Register HERE.
KEEP READING: Check out these totally awesome '80s toys
Everything Brain & Courtlin Ate at the 2021 GJCF