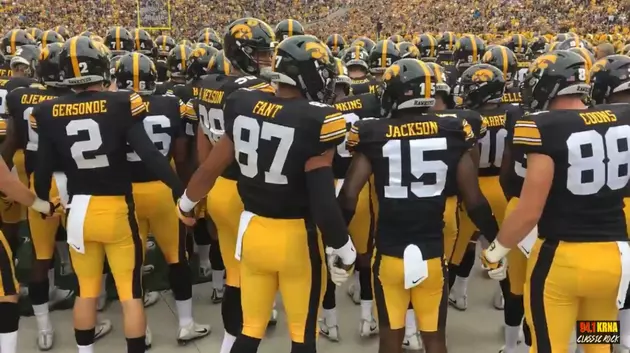 Footage Of Iowa Taking The Field [Watch]
Photo: Larson
The Iowa Hawkeyes kicked off the 2017 football season with a 24-3 victory over the Wyoming Cowboys. The weather was perfect, the crowd was loud, and the Hawks got a victory....I'm so happy football is back!
I was there on Saturday as a crew member for the Big Ten Network. This enabled me a birds-eye view to all of the action as well as the best seat in the house. I had to work 12 hours, but it was well worth it!
I took some iPhone video of the team walking through the tunnel right before kick-off. It's always so cool to see the fans go absolutely NUTS when the team hits the field....Enjoy this behind the scenes clip & GO HAWKS!