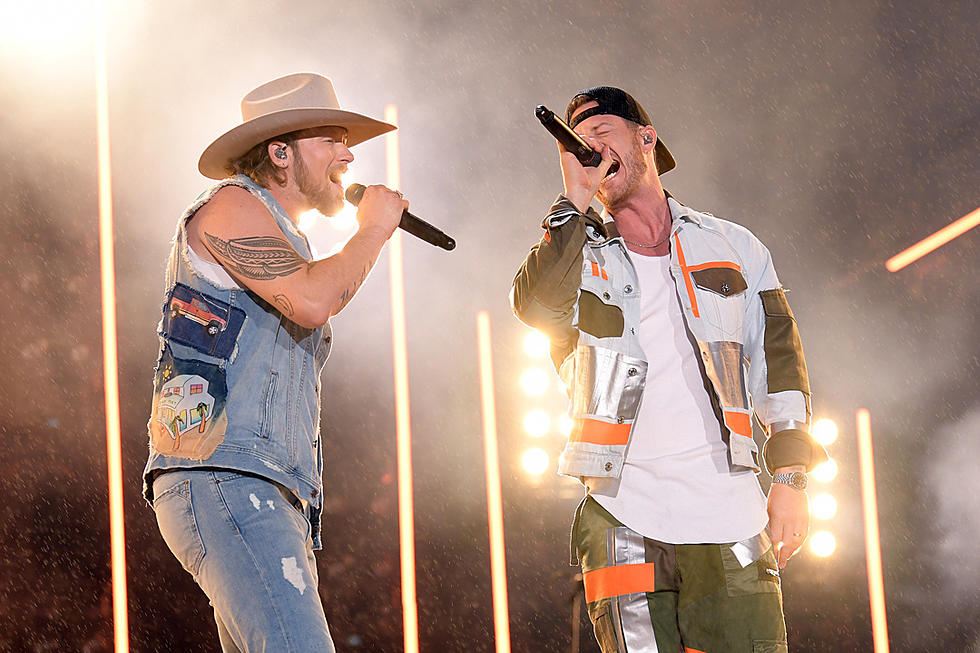 Florida Georgia Line Are 'Jacked' for Their First Fest
Jason Kempin, Getty Images
Florida Georgia Line will host their first-ever FGL Fest music festival Sept. 7 at the Indianapolis Motor Speedway, and the pair are more than ready to get the party started — they've been waiting a full year, since the initial inaugural date in 2018 was canceled due to severe weather.
"There's just a big build-up of us doing the first annual, anyway," explains the group's Brian Kelley. "So we're all jacked. We feel like it's gonna be even better than it could've been. We've had a lot of time to plan."
The extra time gave the duo plenty of wiggle room to hand-pick their dream lineup for the fest, and as of now they have Dan + Shay, Nelly, Mitchell Tenpenny, Canaan Smith (the flagship artist on Florida Georgia Line's new record label), Payton Smith, and Blanco Brown on board. "We know it's gonna be something the fans are gonna wanna show up and show out and have a good time," notes Kelley.
The event takes place the night before the Big Machine Vodka 400 at the Brickyard powered by Florida Georgia Line NASCAR race, and Kelley says he and bandmate Tyler Hubbard are more than happy to be part of the NASCAR crowd. "We really feel like the whole NASCAR industry and the fan base is pretty much the same as what we see every night," he says "We love partnering with them and it's just gonna be a really cool weekend full of music, full of racing.
"I grew up in Daytona going to the 500 year after year after year. Tyler loves racing dirt bikes, so it's right in line with who we are, what we love and we always love just kind of trailblazing a new road for us."
The Hottest Country Tours to See in Summer 2019: