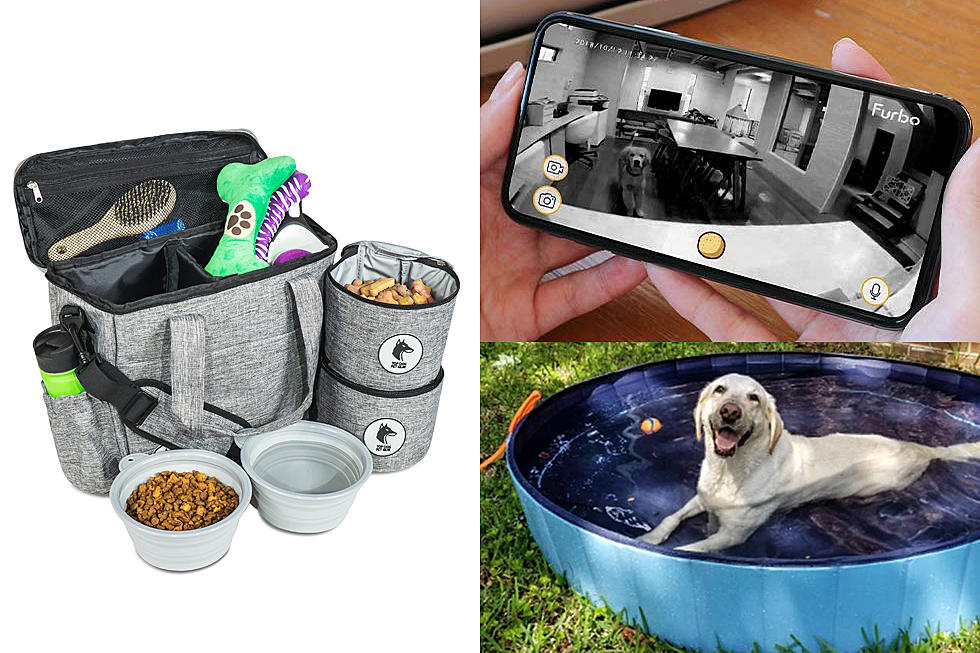 Five Items You and Your Dog Will Love
Amazon
As Amazon Associates, we earn on qualifying purchases. 
Don't let man's best friend have all the fun. Get your hands on some fun gear for you and your dog. Whether you're traveling with your furry friend, want to check in on them while you're away or just show your dog parent pride, have I got some great finds for you.
Going on an adventure for the weekend? Keep Fido's stuff all in one place for vacation, camping, travel, hiking, dog sitting and more. This set includes a travel bag, two food storage containers and two collapsible dog bowls.
Buy it: https://amzn.to/2TSxDoV
---
Tired of getting slobber all over your hand when you're playing fetch with your buddy? Get the Chuckit! sport launcher dog ball thrower. It's designed for hands-free pick up and it may even help you throw further.
Buy it: https://amzn.to/31YYjaB
---
Give your pup some water to play in or have a great way to give them a bath outside. This tub requires no inflation, is easy to set up and take down and it even has a bottom side drain for easy emptying.
Buy it: https://amzn.to/31PLLly
---
This awesome product allows you to check in on your furry friend while you're out and also sends you alerts if your dog is barking so you know what's going on at home. It even allows you to toss a treat and has night vision.
Buy it: https://amzn.to/31T5TTV
---
Show your dog mom pride with this soft breathable cotton blend t-shirt. It's great for a day out on the town or a night in at home. Don't worry dog dad's because I've got a shirt for you too. Check out this The DogFather t-shirt.
Buy it: https://amzn.to/2ZntqLm