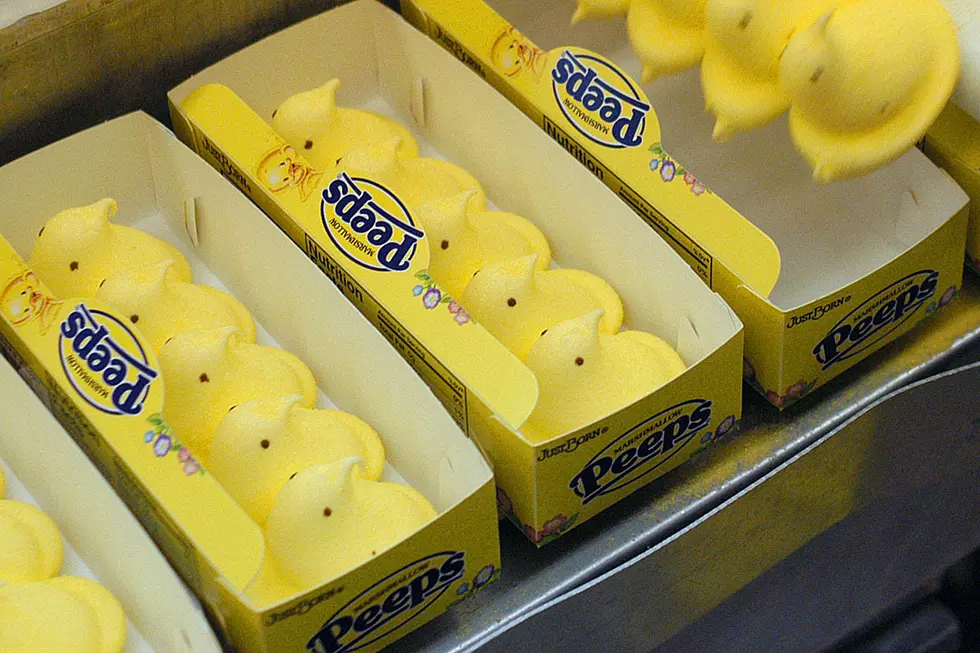 Eight New Peeps Flavors are Coming Out for Easter
Getty Images
I think Peeps may be taking things too far this year. The little marshmallow chicks are hitting shelves all over the country in honor of the upcoming Easter holiday, and this year you can try them in EIGHT new flavors. That's right, I said eight.
Here's the deal: I don't like Peeps. If I have my choice of Easter candies, I'm going to pick the Reese's Eggs every single time. I get that Peeps look really cute and colorful, but they just don't taste good to me. Maybe that's why they're coming up with all these new flavors, to try and get people like me interested.
Here's the rundown of the new flavors:
Sour Cherry

Neapolitan (Target)

Lemon Sherbet dipped in fudge (Target)
Orange Sherbet dipped in fudge (Target)
Pancakes and Syrup
Mystery Flavor 1 (Walmart)
Mystery Flavor 2 (Walmart)
Mystery Flavors 3 (Walmart)
The mystery flavors will be revealed by Peeps as we get closer to Easter, but you can make your guess using the hashtag "#mysterypeeps".
Would you try any of these new flavors? Let us know in the comments below!