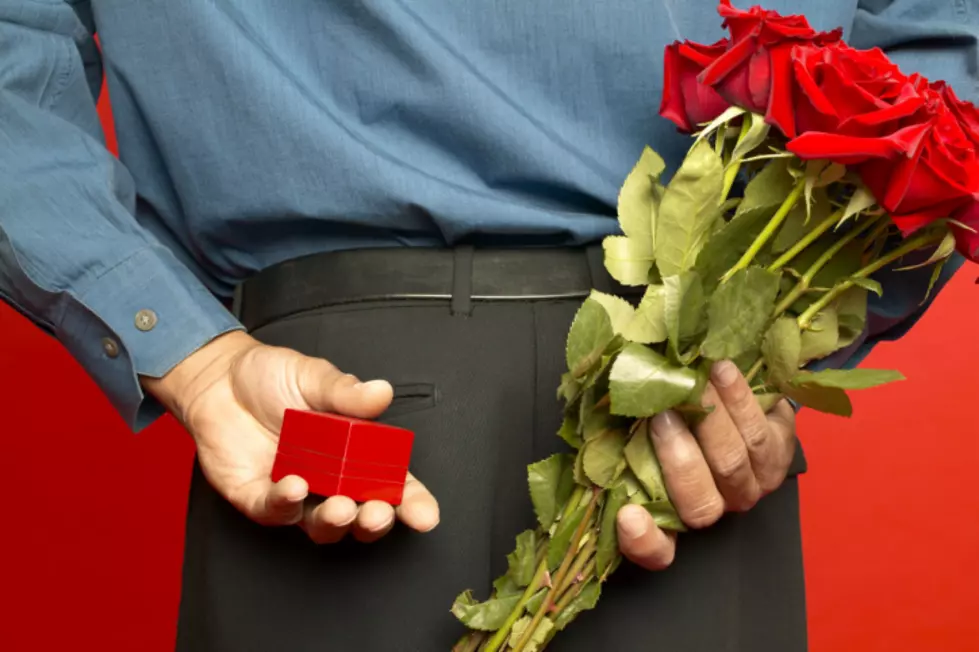 Eastern Iowans Share Their Awesome Marriage Proposal Stories
ThinkStock
This past weekend was a very special one for one of my friends/coworkers. Jen Zoller is one of our awesome sales reps here at Townsquare Media, and she got the surprise of her life on Saturday! She and John, her now fiancé, got ENGAGED!
Jen and John are both in a local band called Boot Jack, and they had a show at Wildwood in Iowa City on Saturday night. At the end of their first set, Jen's best friend (who flew in from Nashville as part of the surprise), brought a big heart-shaped box up to the stage. John said a few words, got down on one knee, and asked Jen to be his Valentine. At first she was confused, but once she opened up the box, she knew exactly what was going on! During the proposal, all of Jen's family and friends came out of the shadows and watched from the second level, which was another big surprise! Afterwards, we joined them all upstairs for an engagement party complete with cupcakes and champagne.
We were all so happy to witness such a beautiful moment between two beautiful people this weekend! I absolutely LOVE watching proposals, so there were definitely a few tears.
In honor of today being Valentine's Day, we want to hear about YOUR marriage proposals! Good, bad, or just plain funny, please share your stories with us in the comments!
Here are some of the stories posted to Facebook today: