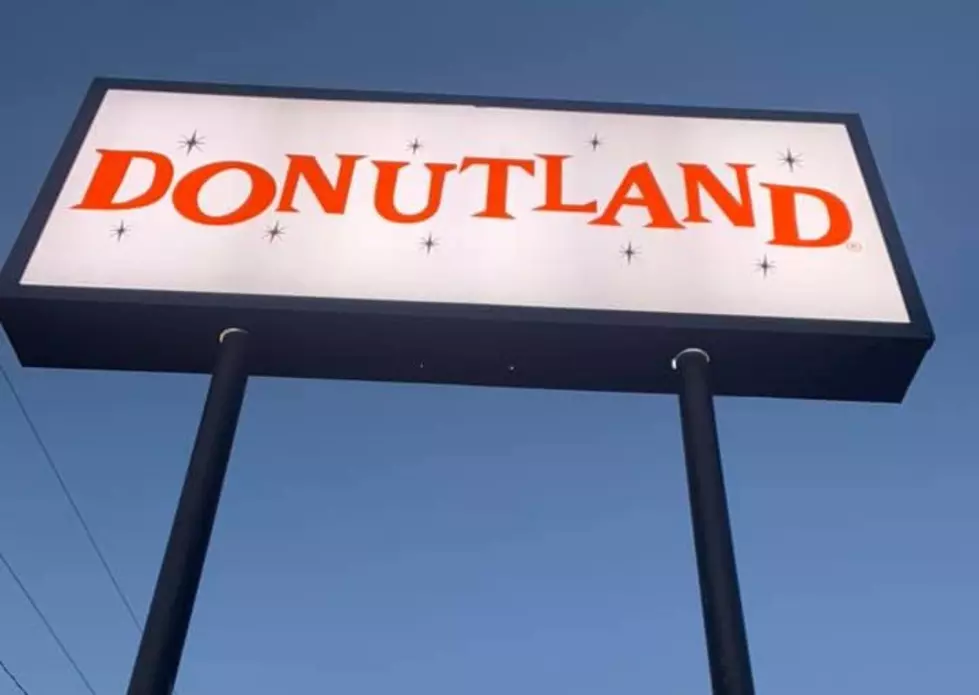 Donutland Announces A New Location Will Open Soon!
Facebook via Kristin Ennis
Nothing gets people in a good mood faster than seeing a box of Donutland donuts on the counter at work. A big box of happiness and everyone's favorite cake donut flavors. Blueberry, cherry, chocolate, and more just waiting for you on a Monday morning. Now, people in another Iowa community will get to enjoy this blissful feeling as Donutland has announced they'll be opening a new location soon!
In a post on its Facebook page, Donutland announced it will soon be returning to a place it hasn't been since the 1980s! The Des Moines area better get ready because Donutland has announced that a store in Urbandale will be opening soon!

According to documents with the city of Urbandale, the new Donutland location will be part of a new building called the Marketplace at Urban Loop, located at the northwest corner of 100th Street and Plum Drive in the heart of the Urban Loop. Two tenants have been confirmed so far, Classy Nails Spa and the new Donutland store!
Donutland was established in Cedar Rapids back in 1971. They have locations in Cedar Rapids on Center Point Road and Williams Blvd. SW, and on South 1st Ave. in Iowa City. I've been eating their donuts since I was a kid! I also used to hit their old location on 7th Ave. in Marion back when I first started working in radio. While that location is no longer there, it's great to see Donutland expanding again with a new location in Urbandale. Let's celebrate...with some donuts!
A Look Inside the New Blind Pig in Monticello
Take a sneak peek look inside the brand new Blind Pig Monticello, located inside The Jitney's former home!
The Top 10 Highest-Rated Restaurants in Iowa City
Using the popular site
Yelp
, we took a look at the top ten highest-rated restaurants in Iowa City. Here are the results!