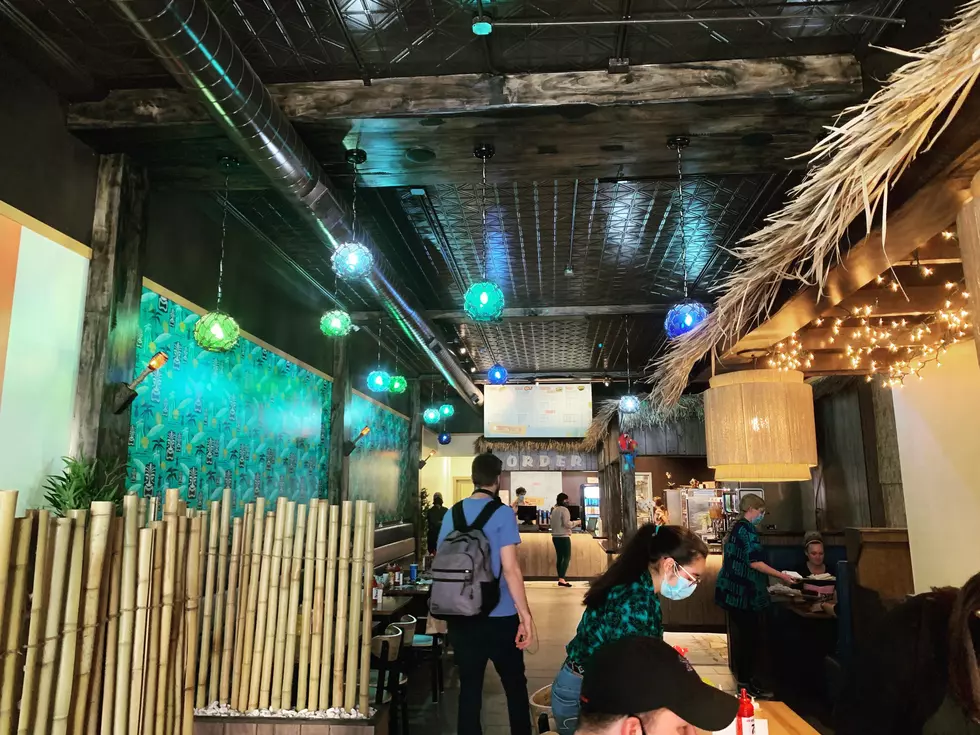 Courtlin Tried Iowa City's New Tiki Bar [PHOTOS]
Courtlin
Downtown Iowa City has a fun new bar and restaurant!
On Saturday, a couple of friends and I decided to head down to Iowa City to enjoy the beautiful weather. We did a little shopping, had some margaritas on a patio, and stopped for lunch at a brand new eatery!
The new restaurant is called Tiki Tacos 'n Burgers 'n Wings and it's located at 119 East Washington Street in Iowa City. If you're wondering where that is, it's directly next to the new downtown Target across from Bo-James. According to the Facebook page, the new business features:
"Tacos. Burgers. Wings. Fruity craft libations in an island vibe setting. Upscale fast casual with a full bar."
As soon as we walked in, we knew we were going to like the place. The interior has been transformed into a little island paradise, complete with cool lighting, bamboo fences, fun art work, and a tiki bar. You walk up to the register to order and then you can sit down and relax while you wait for it to be ready. We decided on the crab rangoons and the nachos to share, and, of course, one of the tiki drinks. I went with the Planters Punch, and I think it was the strongest drink I've ever had. Seriously. You really get your money's worth!
As far as the food goes, we had no complaints! My best friend and I put a good dent in the nachos, but we were unable to finish them. It makes sense, since they are supposed to be for a group of four. They were super good, though, and we really liked the queso.
But, I've saved the best for last: the crab rangoons. I don't know what they put in those things to make them so much better than every other crab rangoon I've ever tried, but they were SO FREAKING GOOD. I wish I could drive down there right now to get more of them.
Overall, we had a great experience at Tiki Tacos! The decor was fun, the food was great, and the drinks were strong. I think it's definitely a fun addition to the Ped Mall and I hope it will be a hit with all those college kids! You can get more information on the new bar/restaurant HERE.
A Look at Tiki Tacos 'n Burgers 'n Wings