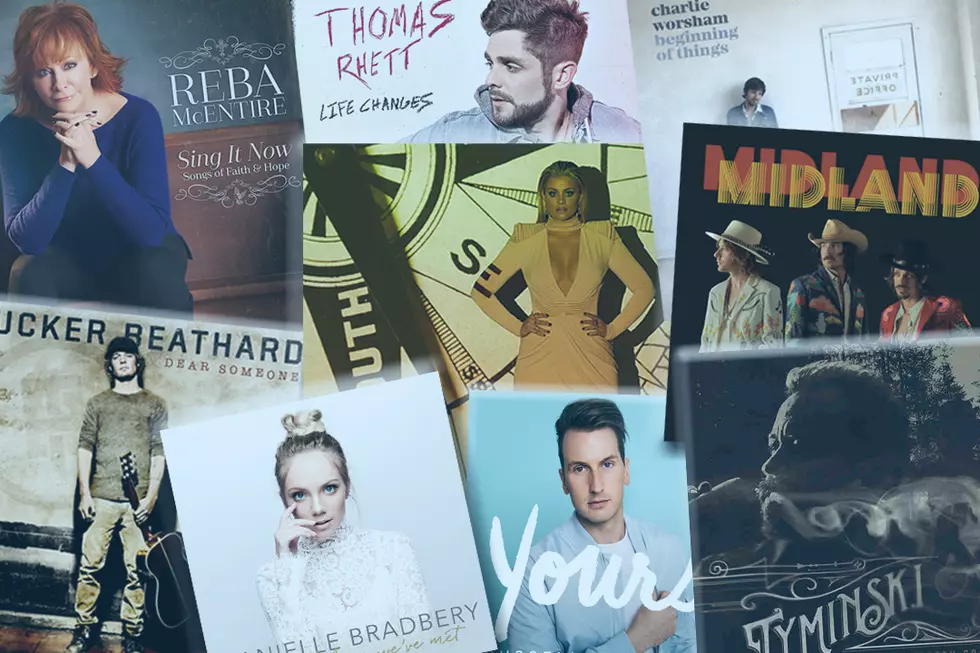 9 Country Albums That Defined 2017
UMG/Sony/BMLG/Triple Tigers/Warner Bros.
Country music is the soundtrack of our lives, which means the best and most unique albums help us through heartbreak and challenge us when we feel defeated. In 2017 these albums also provided a playlist for love and pushed us into new artistic territory.
The nine albums on this list of are among the year's best, and while they didn't make the ToC Top 10 of 2017, they're deserving of recognition. Projects from Midland, Reba McEntire, Lauren Alaina and Thomas Rhett are highlighted on this list of album superlatives. The best breakup album? The best album of love songs? The best album you never got a chance to hear? Scroll through to find nine gems that you may have missed in 2017.
9 country albums that defined 2017:
See the 10 Best Country Albums of 2017