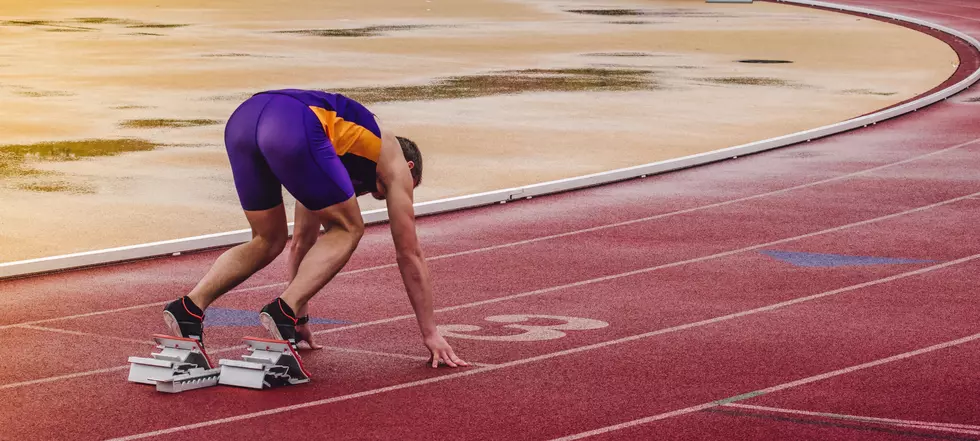 Competition for High-Schoolers Returns to Annual Iowa Athletic Event
Serghei Trofimov-Unsplash
It's off to the races for some of the top athletes in Iowa as, after a one-year break due to the Coronavirus pandemic, the Drake Relays have announced they will welcome high-school participants back to competition in 2021.
Marquee Olympic track and field athletes from Iowa including Lolo Jones and Joey Woody have made the annual event at Drake Stadium in Des Moines an important stop on their career trajectory, and aspiring Iowa high school athletes take pride in joining their peers in showcasing their talent and skill. They didn't get to take part last year because of the Coronavirus pandemic, but KCCI reports that according to Relays organizers, the high-school division will take place with limited activities on a single day (one of the first changes being made this year), tentatively scheduled on Thursday, April 22 from 9 a.m. to 5 p.m.
Information on their website notes that the one-day schedule is designed to "simplify travel for high schools and we selected Thursday to best align with NCAA protocols for a national caliber university competition to follow".
The Drake Relays are one of few collegiate events of their kind allowing high-school students to compete this year after the event was canceled in 2020.
So far, the details are minimal but are as follows:
All high school running events will be run as finals except for the 4x100 meter relay, which will have preliminaries.
All high school field events will have preliminaries and finals.
The 4x100 meter relay qualifiers will likely be reduced from 96 to 48 teams for both high school boys and girls.
The number of qualifiers for all other high school events will remain the same as in 2019.
Entries for prospective high school participants begin March 8, and information for spectators, including ticketing, will be finalized soon.
It was already announced that college and university athletes will continue to participate in their own division of the Drake Relays this year as well. Many protocols and details have yet to be finalized in terms of safety for spectators and participants, but more information can be found here.
CHECK IT OUT: 100 sports records and the stories behind them