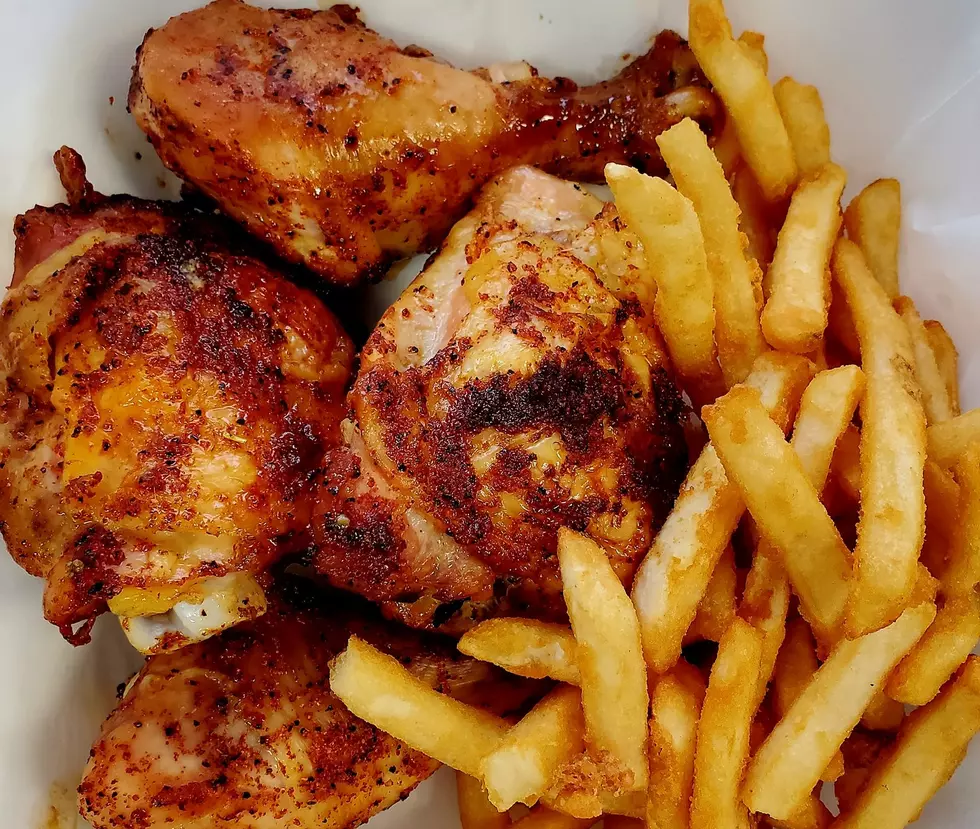 Check Out Cedar Rapids' Newest Food Truck [PHOTOS]
Joe Sample, Facebook
The next time you see a bright yellow food truck with a giant chicken on it, you may want to make a quick stop! Born to Fry is Cedar Rapids' newest food truck and they're serving up some delicious meals.
According to their official website, Born to Fry is often parked by Papa Juan's Mexican Grille and Via Sofia's on Center Point Road in Cedar Rapids, but is "looking forward to partnering with Cedar Rapids, Hiawatha, Mount Vernon, and the surrounding areas to continue providing the community with delicious and authentic Central American cuisine." The mobile restaurant offers cheese curds, tater tots, wings, and fried chicken, as well as "a wide selection of delicious Latin cuisine dishes," including:
Tacos
Tamales
Chuchitos
Atole de Elote
Cabeza
Lengua
Pollo
Asada
Back in mind-November, local foodie Joe Sample gave Born to Fry his stamp of approval. He tried a lot of different menu items during his stop, and they all look great! Especially those wings...
You can check out Born to Fry Tuesday through Sunday from 11 a.m. to 8 p.m., although the schedule may vary because of the upcoming holidays. You can check out the latest updates from the food truck on their Facebook page HERE.
Born to Fry is just one of many restaurants that have opened here in Eastern Iowa this year! We put together a list of all of the new places that have begun welcoming customers in 2022. You can check out photos from all of them below:
New Restaurants That Have Opened in Eastern Iowa in 2022
The next time you're looking for a new place to go eat, you might want to check out this list! A ton of new restaurants have opened in the Cedar Rapids area this year, with even more on the way in early 2023. Here are the the places that began welcoming customers in 2022:
All the Great Local Restaurants We Ate at for Listener Lunch 2022
We had some AMAZING Listener Lunch spots in 2022! Here are all 11 restaurants that we ate at over the course of the year!