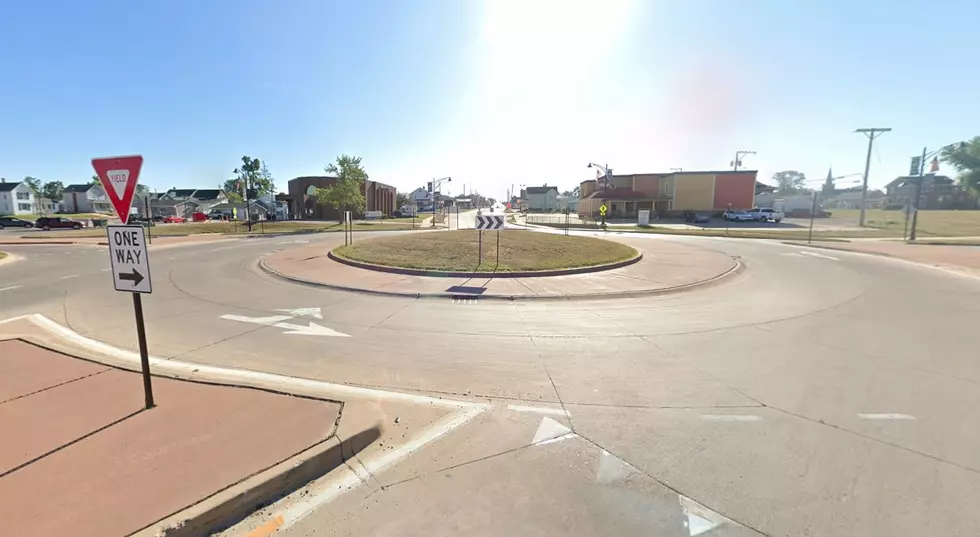 Cedar Rapids Will Be Getting More Roundabouts
Google Maps
Whether you're a fan of them or not, roundabouts in Eastern Iowa are here to stay!
According to a new article from KCRG, the city of Cedar Rapids is planning to construct a lot more roundabouts by the end of next year. As of right now, Cedar Rapids has 12 roundabouts, with the first constructed back in 2017. They want to nearly double that number in 2024.
Overall, the entire state of Iowa currently has about 60 roundabouts. Why do they want more? One of the big reasons is because they're generally safer. KCRG reports:
"Nationally, roundabouts have provided a 90 percent reduction in fatal crashes, a 76 percent reduction in injury crashes and a 40 percent reduction to pedestrian crashes, according to a study by the Insurance Institute for Highway Safety."
The city of Cedar Rapids doesn't plan to put roundabouts just anywhere. There are a lot of factors they consider, including looking at intersections that have a higher number of "T-Bone crashes." Those often happen when people run stop signs and red lights. The article also notes that the city will continue with the single-lane roundabout model. Officials don't think Cedar Rapids is ready for a triple-lane just yet.
Here are the planned roundabout locations, according to the Cedar Rapids Gazette:
12th Avenue SE at Second Street
Bowling Street SW at Wilson Avenue
Gordon Avenue NW at West Post Road
Gordon Avenue NW at Harbet Avenue
Sixth Street SW at Innovation Drive
Mount Vernon Road SE at Eighth Avenue/10th Street
C Avenue NE at Tower Terrace Road
Sixth Street SW at Walford Road 
Johnson Avenue NW at 18th Street
If you've never driven in a roundabout before, the most basic rule, according to the Iowa DOT, is to yield to traffic from the left. It should not be treated like a four-way stop. The website reads:
"When there is a lot of traffic, vehicle operators will probably have to stop at the yield sign and wait for a safe gap before proceeding. If a safe gap already exists, operators are not required to stop. However, vehicle operators should always slow down enough so they can stop, if necessary."
To read more on how to operate Iowa roundabouts, you can visit the Iowa DOT website HERE.
7 Things You May Not Have Known Were Invented by Iowans
Iowa is home to some pretty cool inventors! Here are seven things you may not have known were invented by Iowans!
Iowans Reveal Their First Big Celebrity Crushes
We asked listeners to share their first big celebrity crushes with us, and we got a TON of responses! Here are some of the familiar faces!