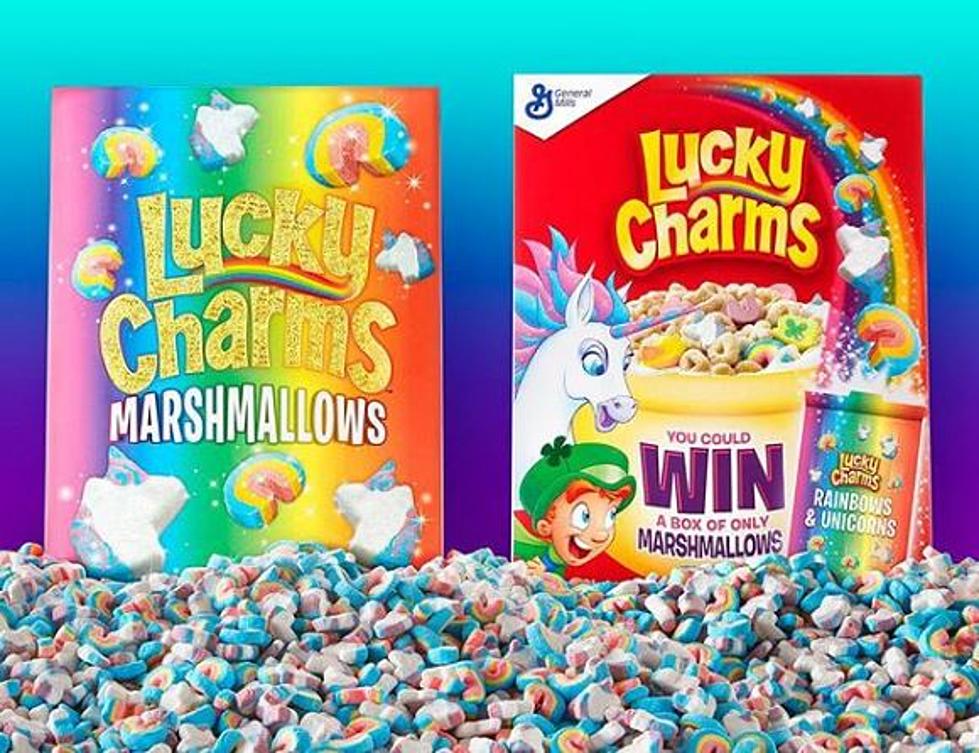 Cedar Rapids Magically Delicious Cereal Giveaway Returns
General Mills
As a kid, you probably daydreamed of opening up a box of Lucky Charms and finding nothing but marshmallow bits inside.
Rejoice, because General Mills is bringing back the popular "Marshmallows Only" boxes of Lucky Charms and awarding cereal lovers with 15,000 special promotional boxes of the "just the bits".
You don't have to be a hard-core fan of "bits" to really enjoy this idea. Everyone has that one family member that would sift through the box and pick up the tasty morsels leaving nothing but dry cereal for the rest of us.
CBS2 News reports the promotion is being brought back for a third time after overwhelming success from the first two campaigns, but this time it has an exciting twist: the 15,000 boxes will be filled with rainbow and unicorn marshmallows.
"It's no secret that Lucky Charms fans love the marshmallows," says Scott Baldwin, director of marketing for Cereal at General Mills. "Consumers have flooded our inboxes and swept our social feeds begging for Lucky Charms Marshmallow Only to return. You asked, and we listened!"