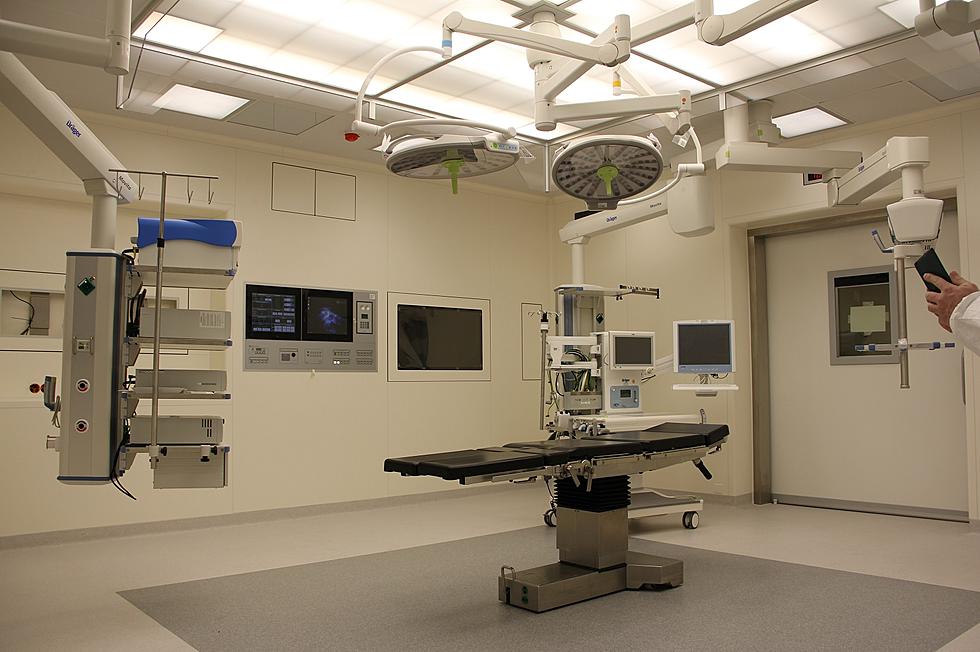 Elective surgeries won't be happening in the operating rooms of either Cedar Rapids hospital for the time being. Just how long they will remain quiet is unknown.

Both Mercy Medical Center and UnityPoint Health-St. Luke's Hospital in Cedar Rapids have announced a temporary halt to elective surgeries at each of the respective hospitals. A joint statement from the hospitals says the reason is "a marked increase in patients with COVID-19 who require inpatient care. This has placed increasing strain on both hospitals' capacity and staffing." That led to the decision, with the statement saying "in order to maintain capacity to care for all, St. Luke's and Mercy have made the joint decision to temporarily postpone elective, non-urgent surgeries."
The postponement in elective surgeries is currently in effect through Christmas Day on Saturday, December 25. The release states, "the hospitals will continue to closely monitor rates of COVID-19 hospitalizations and evaluate daily the ability to resume elective procedures as COVID volume diminishes within the community."
According to Linn County Public Health, there are 90 people hospitalized and being treated for COVID in the county this morning. That is up from 61 last Thursday, December 9.
The statement from the hospitals concludes,
We are at another critical point and we need everyone's help. We are continuing to care for our communities, but when we delay surgeries, we are not caring for our communities as we would want. Help us help our community. Get vaccinated. Receive the booster. Wear a mask.
As of Monday, December 13, 61.2 percent of Linn County residents were fully vaccinated with another 5.1 percent partially vaccinated, according to Linn County Public Health.
Answers to 25 common COVID-19 vaccine questions
Vaccinations for COVID-19 began being administered in the U.S. on Dec. 14, 2020. The quick rollout came a little more than a year after the virus was first identified in November 2019. The impressive speed with which vaccines were developed has also left a lot of people with a lot of questions. The questions range from the practical—how will I get vaccinated?—to the scientific—how do these vaccines even work?
Keep reading to discover answers to 25 common COVID-19 vaccine questions.
READ ON: See the States Where People Live the Longest
Read on to learn the average life expectancy in each state.