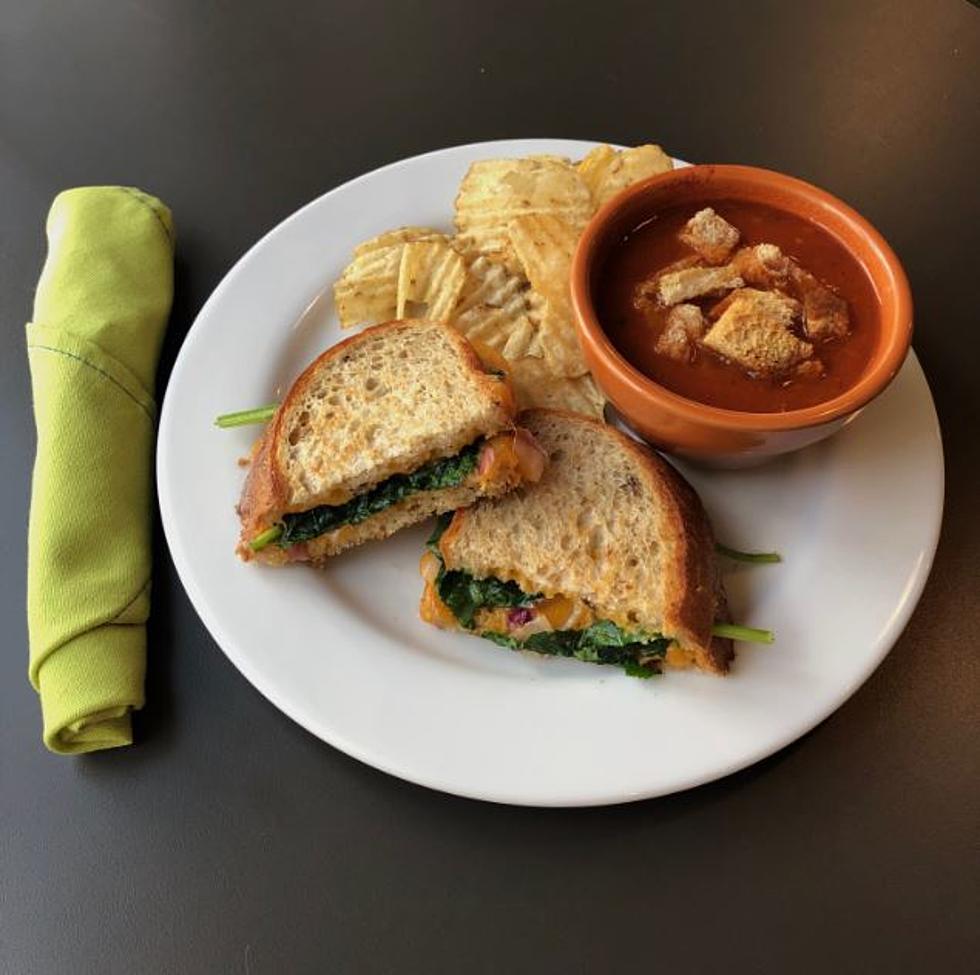 Cedar Rapids Has a Pay-It-Forward Cafe with All Fresh and Local Food
Groundswell site with permission
If you're community-oriented and like to spend locally to help your neighbors with businesses and boost the local economy, I found a cafe that you'll want to frequent.
Groundswell Cafe is a very unique eatery and community gathering place that offers some pretty incredible food, all locally sourced and fresh. That makes the offerings good and good for the community. You can get breakfast items, as well as lunch as they are open from 7 am - 2 pm.
The menu consists of fresh breakfasts like wraps, scrambles, and such and lunch items like sandwiches, soups, and salads. If you have the sweet tooth I have, Groundswell also serves some very nice options including cheesecake from Out of the Blue Cheesecake Co.
Cedar Rapids Pay-It-Forward Cafe with All Fresh and Local Food
A local cafe offers incredible meals for everyone, but also helps feed those who may not be able to afford it.
If you're a coffee drinker, you can order hot and cold brews as well as teas, smoothies, and even sodas from Millstream Brewery in Amana.
Groundswell Cafe is what's called a pay-it-forward eatery. That means everyone can enjoy a meal there, regardless of ability to pay. If you can pay for your meal, they ask that you "tip" and that goes back into the fund that helps cover the meals for anyone who can't afford it. Anyone in need of a good, fresh, and nutritious meal can use a pay-it-forward card near the register.
There are other means that help the cafe offer meals to anyone. Donations are certainly welcome, of course, but other businesses in the community offer their products to be shared at the cafe with proceeds from sales going back to the cafe. The Cheesecake Lady, Dawn Murray, donates her authentic New York Cheesecakes, so when you buy a slice, 100% of that sale goes to help feed others.
Groundswell loves their community and neighbors so they also offer a few different venues for events. If you have a high school or college student about to graduate, maybe think of them when you plan your party. Small plate options and catering is available and can all be done at one of the three spaces they offer. Business meetings, club gatherings, parties of any kind are all welcome and of course, help fund the pay-it-forward campaign.
The cafe is part of a local initiative to help revitalize west-side neighborhoods through food, housing, education, and community. Matthew 25 is a local organization behind the cafe and the renewal of lots of community standards that help the area. This spring, Matthew 25 is opening the Cultivate Hope Corner Store where anyone can purchase low-cost, affordable, and fresh produce as well as other food needs. A free produce section will be offered to those on a tight budget to help bring fresh food into their homes they might not be able to afford, otherwise. All of that is also funded by the pay-it-forward patrons and donations made at the register.
All of this is a very special and needed community service for our neighbors. Those who are able to help and for those who could use a little help. I love this idea and wish there were more places like this all over cities in Iowa. Please click here to learn more about the great things Matthew 25 does and continues to do for the community and please support their mission.
Check Out These Cheesecakes From the Original Cheesecake Lady of Cedar Rapids
Dawn Knowles Murray is the original Cheesecake Lady
12 Unusual Things You Won't Believe Found on Waterloo Craigslist
Things that are actually for sale on the Waterloo, Iowa Craigslist.