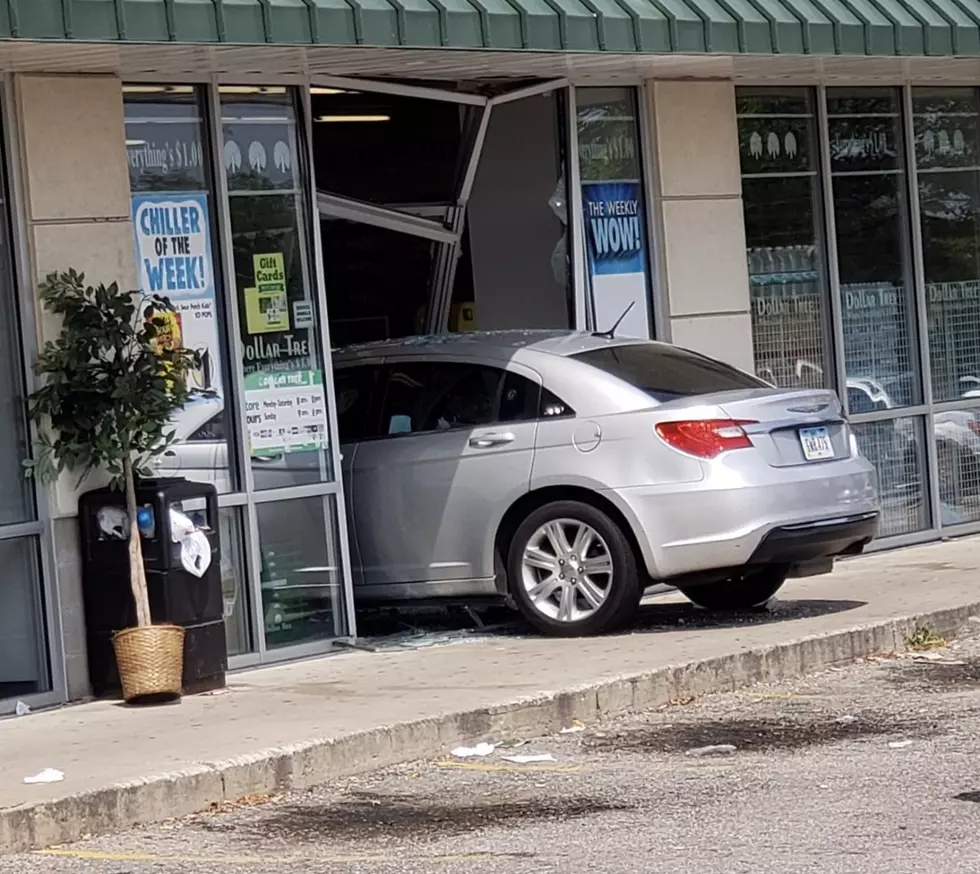 Car Crashes Into Dollar Tree In Cedar Rapids!
Photo: Byron Tuley
Regardless if they wanted it or not, Dollar Tree in Cedar Rapids is now a drive-thru. As you can see from the picture above, a vehicle crashed into the front entrance of the "DT" located at 3005 Wiley Avenue.
Why do all the cool things always happen when I'm gone? I shop at that store at least once a week. It's where I buy my socks....3 for a dollar!!!  I love Dollar Tree, I hope the store will get back to business quickly after the accident. Because Squeaks is all out of cat litter. (Sigh)
No names have been released but the pictures are pretty crazy! I wonder what the driver was thinking? I just hope the prices don't go up after this. "Two Dollar Tree" just doesn't have the same ring to it.
That's all the information we have on this accident. I will continue to monitor the situation and provide updates as soon as we learn more about the incident.
As far as I know, the socks are still 3 for a buck.