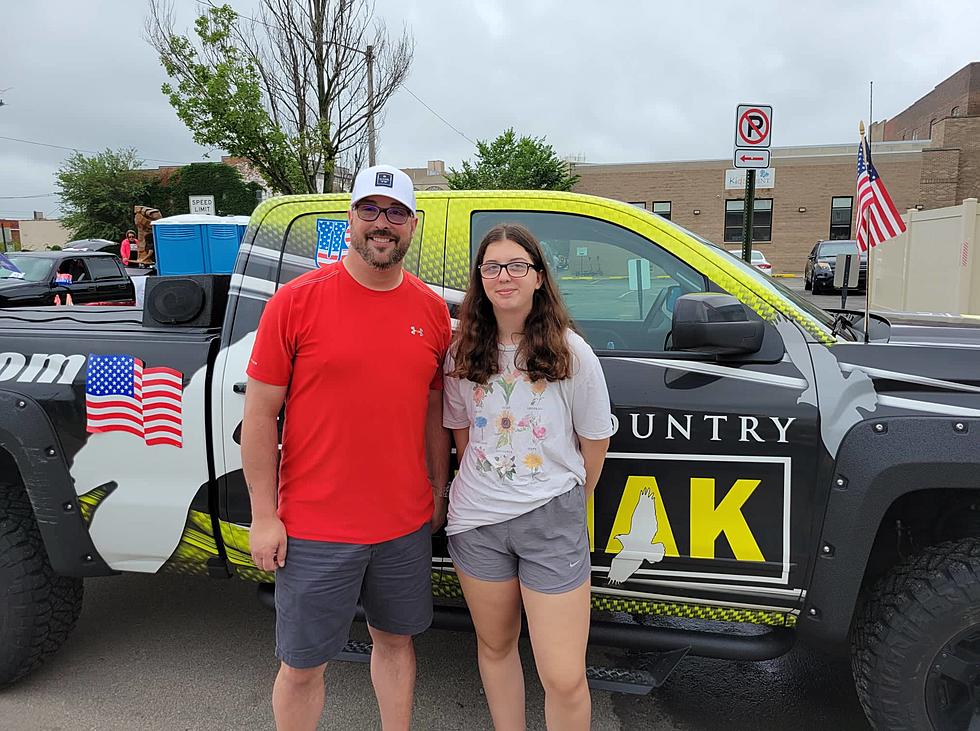 Brain Realizes Parade Could Be 'The Last Ride'
Ryan Brainard
Whenever I get the chance to involve my kids in the fun things this job entails, I try to do it. I used to drag Chase along to the occasional Kernels remote, or parade. But now that he's nearly 17, the days of him being interested in what his dad does are long gone. But I still had the girls. More specifically, Carly. She's always been curious about my job and the things I get to do. But I have a feeling those days are about to end too.
I woke Carly up on Saturday morning and asked her if she wanted to be in the Freedom Festival parade with me. I was driving the KHAK truck and Courtlin was on vacation so I needed a co-pilot. I told her she could even help decorate the vehicle! She agreed and tagged along with me downtown. We had fun decorated the truck, and dodging raindrops up until it was time for the parade to start. That's when I knew that her days of following along with dad were numbered.
I explained to her that she needed to roll down her window so people along the parade route could see us in the truck. She rolled it half way down, reluctantly. I enjoy seeing listeners and waving at people who say hi, but I can see how it would make a 12 year old feel a bit weird. Then she ended up seeing a friend of hers during the parade. She curled up in a ball and hid inside the truck. I don't know if it was embarrassment or just a bit of shyness. But it told me all I needed to know.
Just like with Chase, there will come a time when Carly will no longer want to be seen with her dad. She won't want silly stories told about her on the air. She'll be a teenager concerned with other things in life. And just like with Chase, I'll try and respect her wishes. It's tough enough being a teen these days without your dad telling stories about you on the radio.
In the meantime, I wonder how much it will take for Cayleigh to join me in the next parade? I mean she's only 11!
"
"
Aerial View of Marion Home For Sale Is a Major WOW