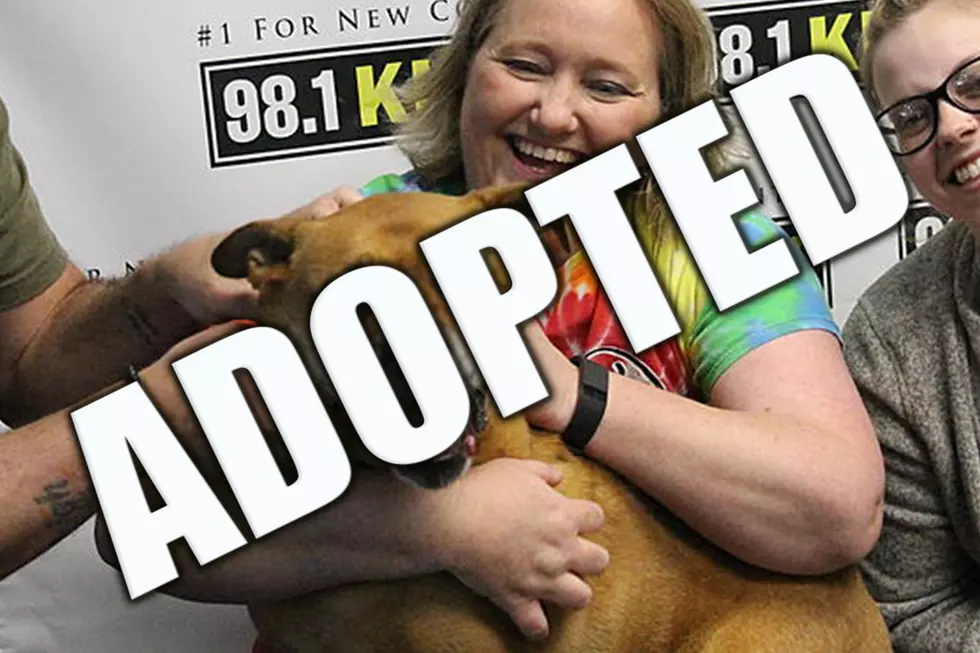 Brain & Courtlin's 'Furry Friday' — Roxy [VIDEO]
Danielle
A furry friend stopped by the K-Hawk studio this morning for another edition of Brain & Courtlin's favorite segment, Furry Friday!
Kimberly from Safe Haven of Iowa County brought in Roxy. Roxy is a sweet 9-year-old boxer-mix that is looking for a forever home. She is well behaved, can sit and shake, and comes equipped with a built in smile. Roxy loves everyone she meets (humans and animals) and she would make a great companion. Roxy will be undergoing surgery for a CCL tear, but could be ready to be a part of your family in a few weeks.
Brain and Courtlin got to experience Roxy's sweetness first hand. See for yourself in the video below.