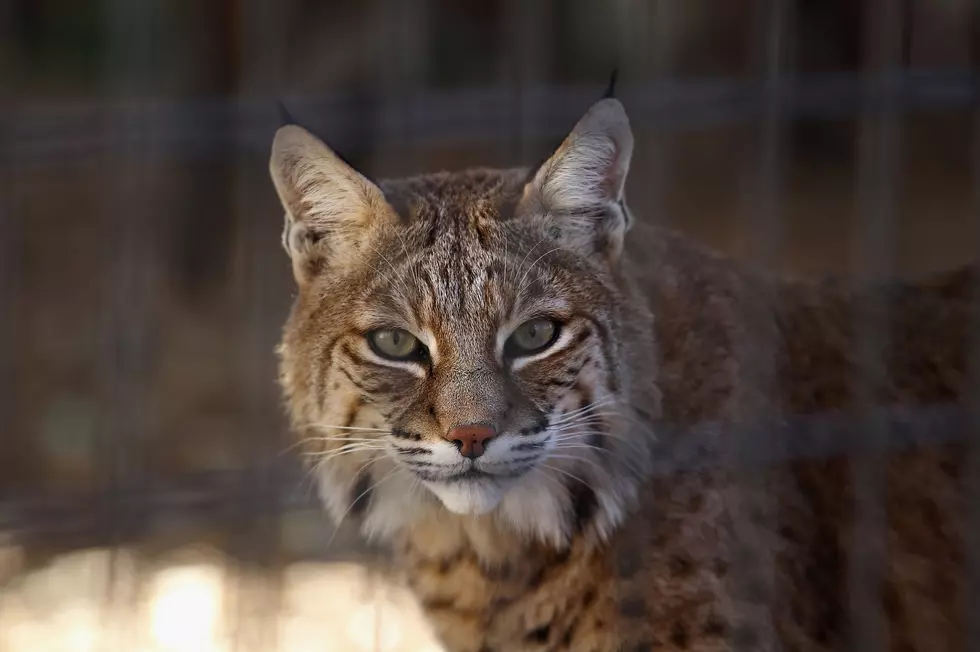 Iowa Homeowner Captures Bobcat on Security Camera
John Moore, Getty Images
*Bobcat in above photo is not the one spotted.
Almost a month after a bobcat sighting just north of Indianola, there's been another sighting on a home security camera.
Enter your number to get our free mobile app
According to KCCI, a bobcat was seen "prowling through a West Des Moines backyard". The backyard was that of David Simpson, who lives near Raccoon River Park. Simpson captured the video early Wednesday morning and the sighting was confirmed by the Iowa Department of Natural Resources to be a bobcat. See video of the creature HERE.
Bobcats are a normal thing in Iowa and it's not uncommon for them to be all over the state. According to the Iowa Department of Natural Resources bobcats can travel up to 10 miles in a week. That's even with babies in tow. These cats aren't the only ones lurking around the state, as the lynx and mountain lion are also in the area. Although bobcats are the only ones that still have established populations in Iowa.
Have you seen a big cat? Share your photos/videos in the comments.
10 Little Iowa Towns Known For Big Things