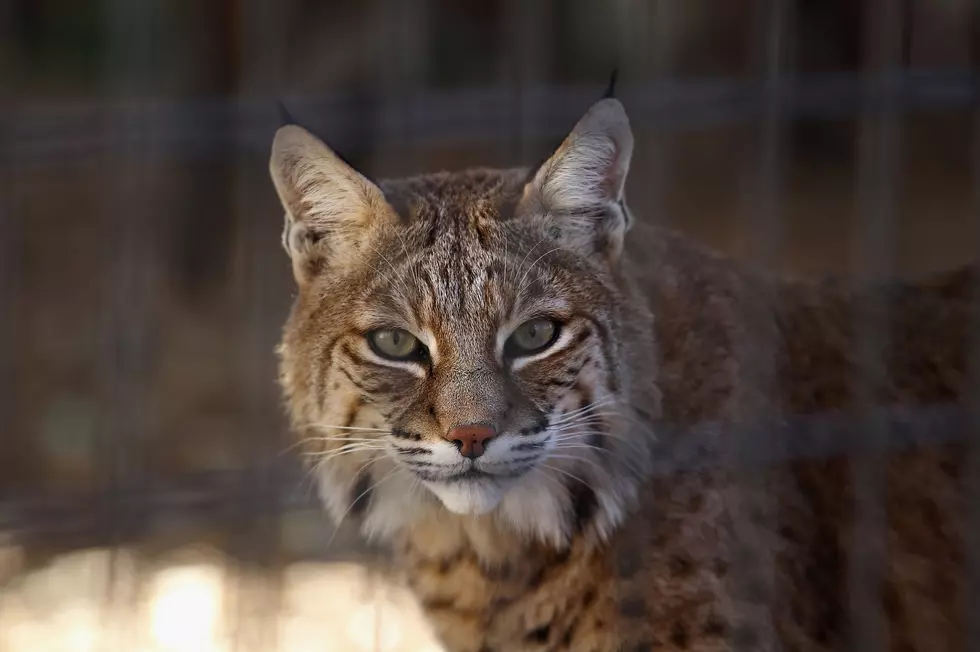 Bobcat Sighting Confirmed by DNR in Iowa
John Moore, Getty Images
*Bobcat in above photo is not the one referred to in the story.
It's not everyday that a bobcat gets caught on camera. Christmas Day seemed to be the exception as one was spotted in the southern part of the state.
Enter your number to get our free mobile app
KCCI reports that the Iowa Department of Natural Resources has confirmed a bobcat sighting in southern Iowa, just north of Indianola. A KCCI viewer, Dan Ries, captured a photo of the creature on Christmas Day lurking near a friend's chicken coop. Bobcats and chickens aren't exactly friends, so I'd imagine that the cat was up to no good and looking for its next meal. A photo of the cat can be seen in the KCCI report here.
Was it really a bobcat? Iowa DNR worker Alex Murphy confirms that it was. Murphy went on to say that seeing a bobcat isn't that unusual either, as they are found "throughout the southern half of Iowa with a healthy breeding population".
Enter your number to get our free mobile app
Have you ever seen one of these kitties? If so, and you have a photo, share it with us! Just click the 'Message Us' button in the app and send it our way. If you don't already have the app, don't worry. It's completely free to download. Just click the button above.
10 Little Iowa Towns Known For Big Things