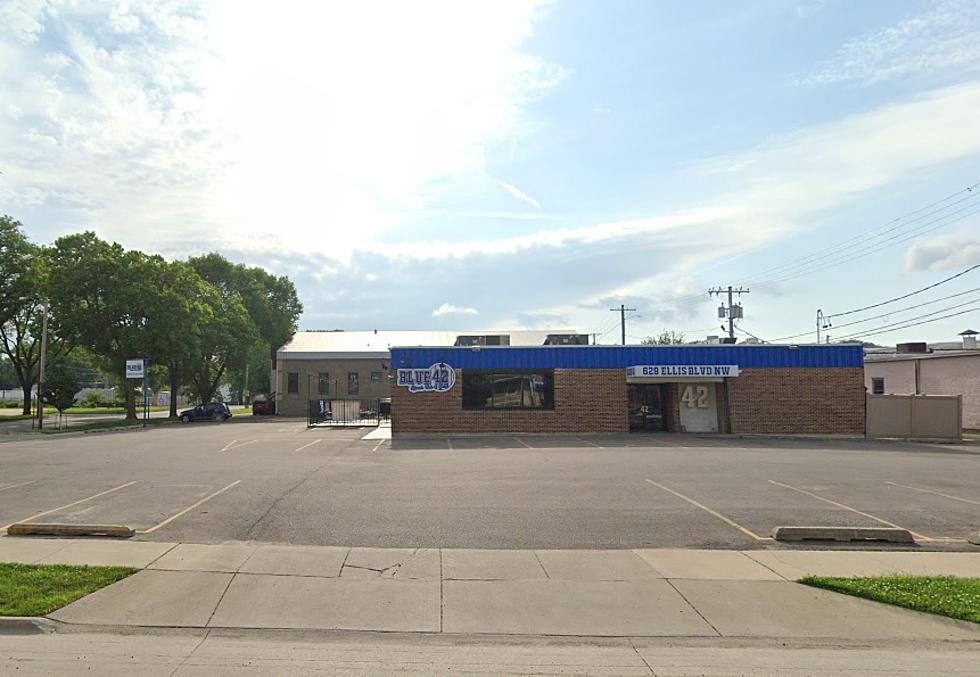 A Cedar Rapids Sports Bar is Getting a New Name and a New Owner
Google Maps
UPDATE 8/24/21:
The Double Z Bar & Grill officially opens for business today at 3 p.m.! A new Facebook update reads:
"The new spot FINALLY opens tomorrow at 3! The staff has done a great job getting everything ready & we're all really excited."
ORIGINAL STORY:
A popular Cedar Rapids sports bar is undergoing some big changes!
According to a new Facebook post, Blue42 Sports Bar & Grill, located at 629 Ellis Blvd NW in Cedar Rapids, will soon become a totally new bar. The announcement reads:
"You've all been asking and now it's time to make the official announcement. Yes, Blue42 will be changing ownership. This month is the last of Blue42, as we will be closing July 28th to remodel for reopening August 6th as Double Zs."
The Double Z Bar & Grill will now be owned by Jaymz Larson, who also owns Jimmy Z's in Downtown Cedar Rapids. This will not impact Jimmy Z's at all, which will remain open at 112 2nd St SE.
The Double Z Bar & Grill will officially open for business on Friday, August 6th, but Blue42 will close on July 28th so that the new owner can do some remodeling. The "Last Day Celebration" will take place that day beginning at 3 p.m.
As far as changes go, the new bar will feature more dart boards, more TVs, and a much larger outdoor area for concerts and parties. The building located right next door was damaged during the derecho and is being torn down, which will give the Double Z more space. They will continue to show pay-per-view MMA fights, and many of the menu options will stay the same. That's good news to me, because I've always loved their nachos!
To keep up to date with the latest information from Blue42, you can follow them on Facebook HERE.
Great Breakfast/Brunch Spots in Eastern Iowa