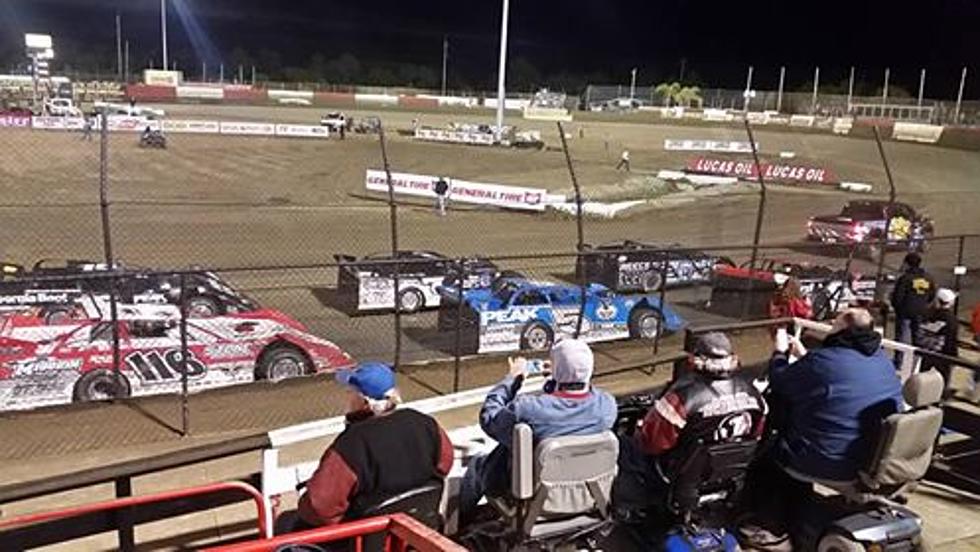 Big Weekend Of Racing Across The State
photo by Bobby Hansen
Memorial day weekend brings a bunch of racing all across the state.
Saturday night at the Independence Motor Speedway, it's Albert Auto Night at the races. All kind of prizes will be given away to the fans in the grandstands. Trophies will be awarded to the top three in each division and heat race winners will receive $25. Feature winners will have an option to take their regular pay or take the challenge by drawing one of three envelopes earning double pay, regular pay, or half pay. If they draw the half pay envelope, the difference will be going towards the Albert Auto chosen charity - Waverly Pet Rescue, a statewide animal rescue service covering the Buchanan county area.
Sunday night at Dubuque, it's the Tri-track Challenge with a 50 lap feature for IMCA late models paying $2,000 to win. The regular support classes will also be in action. Plus after the races, there's music and a party in the Beer Garden with free refreshments being provided while they last.
Also Sunday & Monday, the Benton County Speedway will have 2 nights of great racing. Sunday it's a $1000 to win for the Modifieds. Monday is the Hawkeye Dirt Tour opener for the Modifeds. Stock Cars will be racing for $500 to win, Sport Mods $500 to win, and Hobby Stocks $400 to win. All classes are running both nights.
Monday the IMCA Deery Brothers Late Models will be in action at the Boone Speedway. Also running will be Stock Cars, Sport Mods, & Hobby Stocks. Hot laps are at 4 and racing at 5.