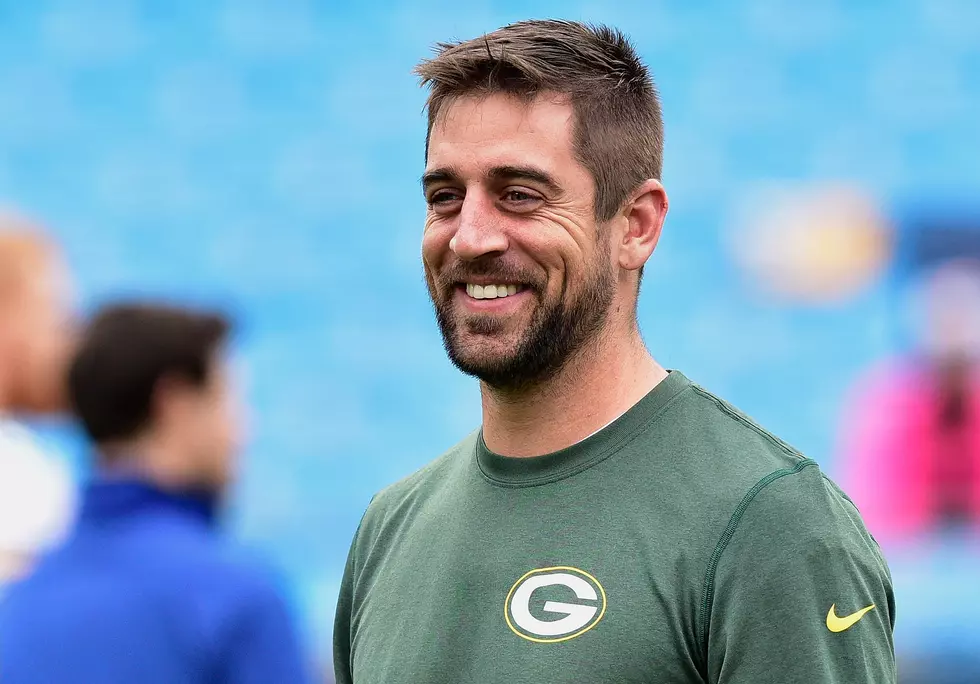 Aaron Rodgers Is 'Low Key' Dating Another Well-Known Celebrity
Getty Images
It's a big week for Aaron Rodgers, first, a video of him riding in the back of pickup went viral and now he's dating a well-known celebrity.
Rodgers, 37, isn't playing in the Super Bowl this weekend but when word started getting out regarding his new girlfriend he started making headlines, again.
Shailene Woodley, a Golden Globe-nominated actress and star of the Divergent series of films including the well-received George Clooney flick, The Descendants is said to be coupling up with Rodgers.
E! News broke the story late yesterday:
A source exclusively tells E! News, 'They have kept things private and low key.' 'They have seen each other and been in touch,' the insider tells us. 'They continue to talk and see each other when they can.'
This isn't the first time Rodgers has been linked to a well-known name. Last year, he was dating Danica Patrick and a few years before that, actress Olivia Munn.
Rodgers, 37, is rumored to be on the way out of Green Bay. Who knows, if things get serious with Woodley, and considering she's an actress maybe a move to the West Coast?
Enter your number to get our free mobile app
.
Historic Seven Bedroom Home Built In 1882 For Sale In Freeport For Only $149K
Sweet Lenny is the brand manager of 97ZOK, Q98.5, and Operations Manager for Townsquare Media Rockford. Catch him afternoons 3 to 7 on 97ZOK. Follow him on Twitter, Instagram, and like his page on Facebook.