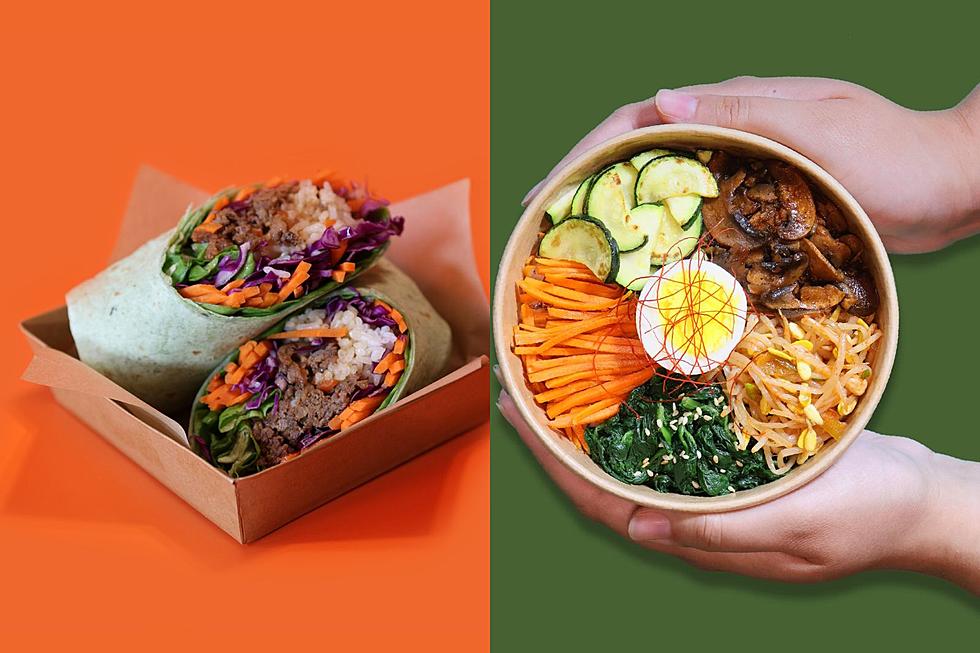 A Unique New Eatery Has Opened at NewBo City Market
Oja, Facebook
The next time you make a trip to NewBo City Market in Cedar Rapids, make sure you come hungry! A new food stand called Oja has officially opened for business.
According to a new Facebook post from NewBo City Market, Oja is owned and operated by Kwai Butler, the 2023 Linn Area Credit Union Emerging Entrepreneur of the Year. The restaurant specializes in "fun, fresh, and flavorful" Korean dishes. Items on the menu include the Bulgogi Wrap (made with Korean BBQ beef) and Bibimbap, a popular Korean rice dish. Oja also offers a couple of varieties of Kimbap, which is a Korean seaweed rice roll. Oh, and don't forget to add a Korean soda to your meal!
If you're wondering where Oja got its name, a post from the business' Facebook page says that it refers to "five fruits/berries/seeds that are considered superfoods." Those superfoods include Magnolia Berries, Goji Berries, Korean Blackberries, Korean Hedge-Parsley Seeds, and Japanese Dodder Seeds.
Oja is located right in the center of NewBo City Market near The Full Bowl. It's open Thursday & Friday from 10 a.m. to 8 p.m., Saturday from 10 a.m. to 6 p.m., and Sunday from 10 a.m. to 4 p.m. You can check out the Facebook page for more updates about the new eatery HERE.
Oja is just one of the new eateries to move into NewBo City Market in recent months! Amana Colonies Bakery & Cafe officially opened inside the market in May, and CR Midnight Smoker starting welcoming customers last fall. You can check out a full list of NewBo City Market vendors HERE.
LOOK: 20 American foods that raise eyebrows outside of the US
Stac



ker
compiled a list of 20 unusual and uniquely American foods that might raise eyebrows outside the U.S.
QUIZ: Can you identify 50 famous companies by their logos?
How well do you know the logos of 50 of the world's most famous companies? Keep scrolling to see if you can guess which icon belongs to which brand.