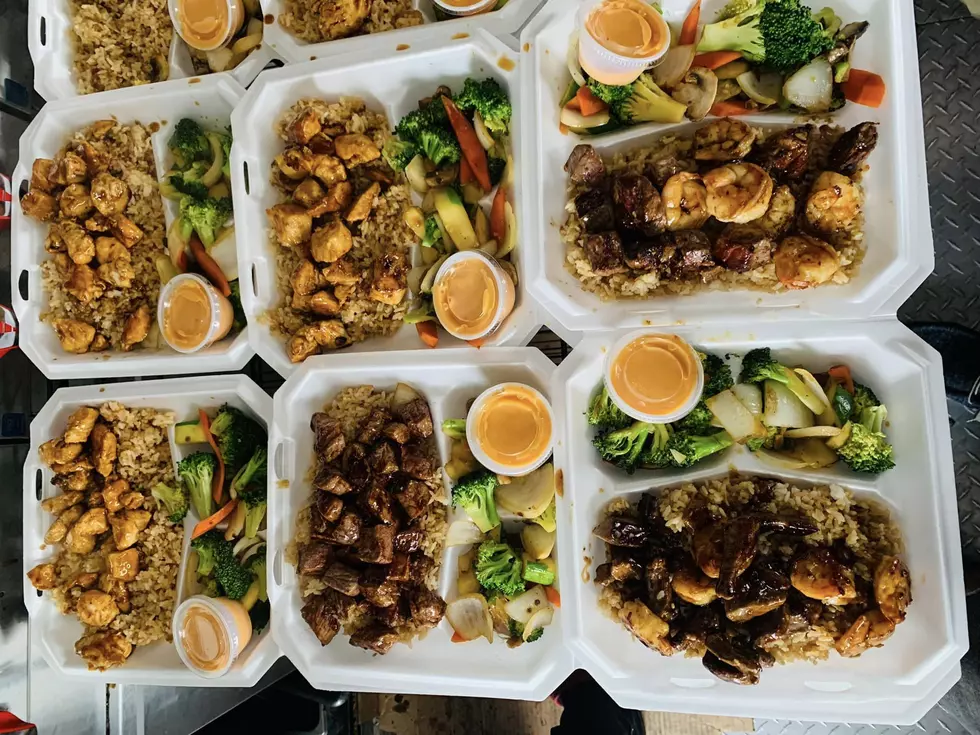 A Popular Cedar Rapids Food Truck is Going to Have Its Own Restaurant
Coyle's Hibachi Chef, Facebook
We have good news for fans of Coyle's Hibachi Chef! The popular food truck is going to have its own permanent location in Cedar Rapids!
Coyle's Hibachi Chef has been serving customers on Center Point Road near The Blind Pig since late 2021. Whenever I drive by the parking lot its stationed at, there is almost always a line of customers waiting to order their food. I haven't tried it yet, but I've heard nothing but good things from people who have! The food truck currently has a 5-star rating on Facebook, with over 60 positive reviews.
According to a new article from the Cedar Rapids Gazette, Coyle's Hibachi Chef is getting ready to move into a permanent location at 3847 First Ave SE in Cedar Rapids. It will take over the building that used to be home to Winifred's, which closed its doors back in 2020. They have officially signed a one-year lease and hope to open the restaurant sometime this month (November of 2022). They will also offer catering.
If you're a fan of the Coyle's food truck, don't worry! They plan to keep that up and running even after they open the actual restaurant. You'll still be able to stop and grab food from their mobile spot at 3221 Center Point Rd NE if you don't feel like dining in.
Coyle's Hibachi Grill offers a variety of menu items, the most popular being their Hibachi Entrees. Options include shrimp, steak, scallops, chicken, salmon, lobster, and more. They also have several types of sushi rolls, deep-fried sushi rolls, crab rangoon, gyoza, and spring rolls. You can check out the menu below:
You can keep up to date with the latest information from Coyle's Hibachi Chef on their Facebook page HERE.
10 Great Local Restaurants Courtlin Ate at This Summer
Now that summer is finally coming to a close, I've been looking back at some of my favorite moments from the past few months. As it turns out, a lot of my favorite moments involve food! Here are ten of the best meals I've had from local restaurants during the summer of 2022:
You Know You're From the Midwest When...
We asked listeners to complete the sentence: "You know you're from the Midwest when..." and we got some very accurate responses! Here's a look at some of our favorites.