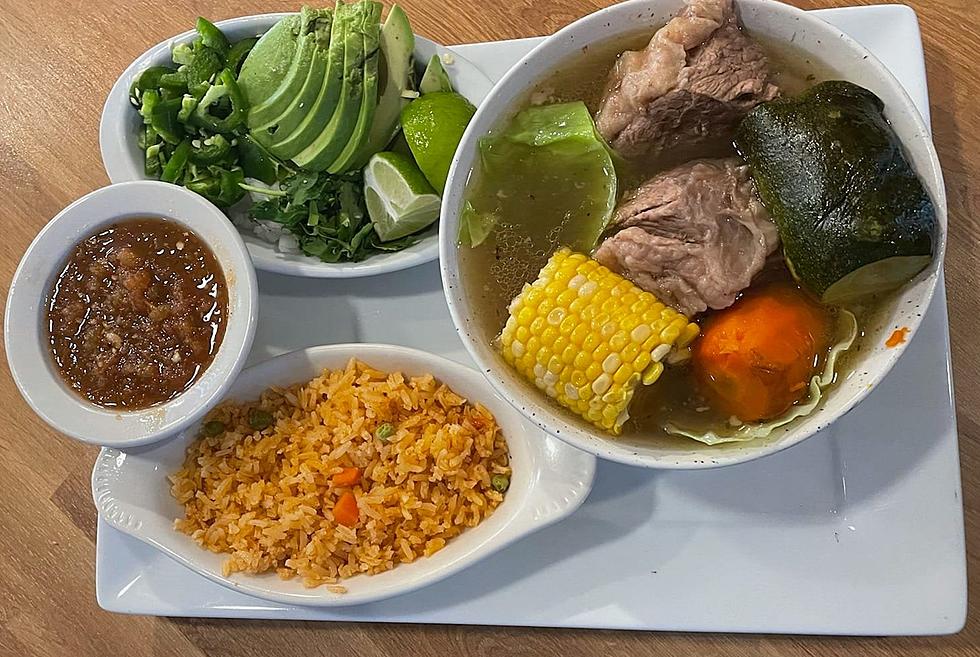 A New Mexican Restaurant Has Just Opened in Marion [PHOTOS]
Eva's Mexican Restaurant, Facebook
Marionites have a new place to enjoy some Mexican food!
If there's one thing we don't have a shortage of here in the Corridor, it's Mexican restaurants. Despite the abundance, there are occasionally new ones that pop up in the area. Why? Because people LOVE them!
The city of Marion is now home to a new Mexican restaurant, and it's located inside a now closed one. Eva's Mexican Restaurant has moved into 835 7th Avenue, the former home of Mi Tierra Mexican Restaurant. It's in between Zio Johno's and Zoey's Pizzeria.
According to their Facebook page, Eva's officially opened for business on September 17th. The menu features just about everything you'd expect: chimichangas, enchiladas, fajitas, nachos, tacos, burritos, and yes, margaritas! There are nine different flavors of margs, including banana, blue lagoon, and watermelon, and they're offered in sizes ranging from regular to fish bowl.
Another section of the menu is for "Eva's Authentic Platters," which includes 19 different options. Tortas, flautas, birria, carnitas, mole, and steak ranchero are all included in that section. The restaurant also offers a kids' menu, desserts, and lunch specials that are available Monday through Saturday from 11 a.m. to 2:30 p.m. Here's a look at some of the food from the Facebook page:
If you want to give them a try, Eva's is open Sunday through Thursday from 11 a.m. to 10 p.m. and Saturday & Sunday from 11 a.m. to 1 a.m. You can get more information about the restaurant and check out the full menu HERE.
It's a good month if you enjoy Mexican food! Just yesterday, we told you about another new restaurant here in Cedar Rapids called Rosy's Salvadoran & Mexican Restaurant. It's located on 16th Ave SW and they have a menu filled with cuisine from El Salvador, like pupusas and yuca frita, as well as some Mexican options. You can read all about that new restaurant HERE.
10 Great Restaurants Outside of Cedar Rapids
Iowans Celebrate National Best Friends Day