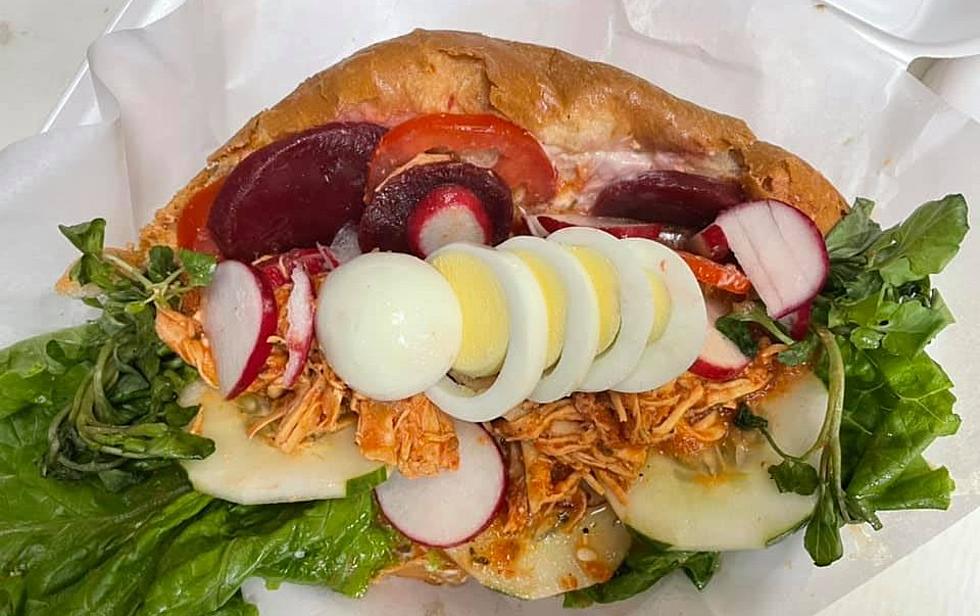 Cedar Rapids Has a New Salvadoran & Mexican Restaurant [PHOTOS]
Rosy's Salvadoran & Mexican Restaurant, Facebook
If you're looking for a new restaurant to try, Rosy's Salvadoran & Mexican Restaurant is open for business!
2201 16th Ave SW in Cedar Rapids was once home to Bigg Daddy's Dogs and More, but now a totally new restaurant has moved in. Rosy's Salvadoran & Mexican Restaurant officially opened to customers back on September 10th, and, as you probably figured out from the name, it specializes in both Salvadoran and Mexican food.
According to Wikipedia, "Salvadoran cuisine is a style of cooking derived from the nation of El Salvador, derived from both Mesoamerican and Spanish origins. Many of the dishes are made with maize (corn). There is also heavy use of pork and seafood." One of the most well known dishes is pupusa, which is described as a "thick handmade corn flour or rice flour flatbread stuffed with cheese" and a variety of other ingredients. Rosy's menu includes pupusas filled with spinach, squash, chicharrón, chicken, beans, and more. Other Salvadoran dishes on the menu include yuca frita, enchiladas, panes con pollo, and empanadas. As far as Mexican food goes, the restaurant's website lists Mexican enchiladas, fajitas, and several types of tacos. You can check out everything the restaurant has to offer HERE.
Rosy's hasn't been open long, but it's already getting rave reviews on Google. There are 13 total reviews so far, and ALL of them give the restaurant five stars. Not only do they mention how delicious the food is, but some say that the service is also fantastic. One from user Kerri Wortman reads:
"First time trying Salvadoran food and it was awesome! We tried 2 different kinds of pupusa and the Salvadoran enchiladas, all DELICIOUS! Our server Julio took the time to explain the menu and make recommendations. We will definitely be back!"
Rosy's is open from every day except Monday from 9 a.m. to 10 p.m. You can check out their Facebook page for the latest updates HERE.
The Top 10 Highest-Rated Iowa City Restaurants According to Yelp
Iowa City has a ton of amazing restaurants! These are the top 10 highest-rated ones according to Yelp.
You Know You're From the Midwest When...
We asked listeners to complete the sentence: "You know you're from the Midwest when..." and we got some very accurate responses! Here's a look at some of our favorites.