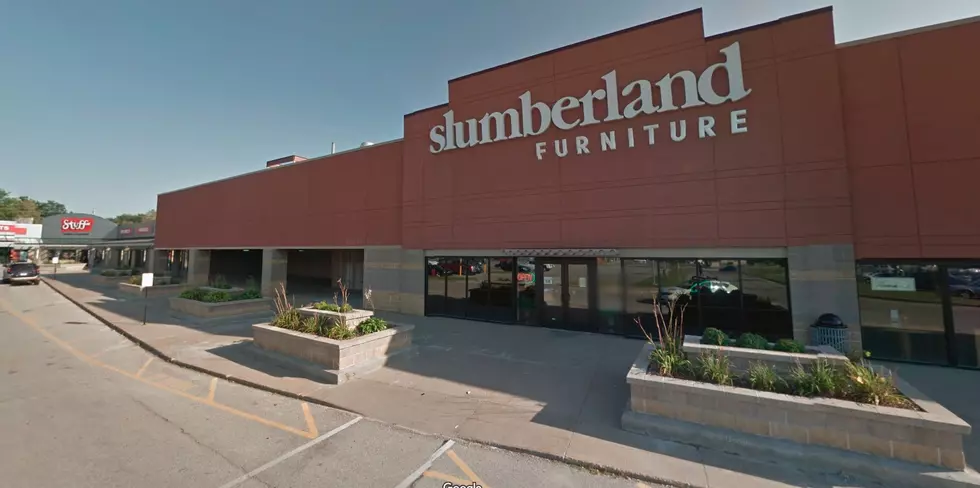 A New Indoor Market is Being Planned in the Corridor
Google Maps
Thanks to a new article from the Iowa City Press-Citizen, we now know what the old Slumberland in Iowa City is set to become! The space is being transformed into what's being called The South District Market, a market with local food, vendors, and more.
The proposal for the South District Market was announced last week on the South District Diversity Market Facebook page. The post reads:
"Imagine an outdoor patio space, music and entertainment, parking lot food truck nights AND a place to finally walk and ride bikes to where there is free wifi and seating to hang out and meet up on the OTHER side of HWY 6 in the South District."
According to the Press-Citizen, the main part of the market will be 3,000 square feet feature "a common area with seating, like a food court, and five vendors." The hope is that five vendors from the outdoor Diversity Market, which is held in on Saturdays at Pepperwood Plaza, will be ready for a year-round store. Other features of the building will include leasable office space on the second floor, rentable self-storage units in the back, plus "an outdoor covered patio, space for outdoor entertainment with seating and WiFi available to customers."
The new market in Iowa City is being compared to NewBo City Market in Cedar Rapids, which also features food, local vendors, and space for outdoor entertainment. It would just be a smaller version.
Construction on The South District Market officially began on Monday, July 19th, and could be done as early as February. You can read more about plans for the building and check out photos from the Iowa City Press-Citizen HERE.
Can You Ace the Surprisingly Difficult Iowa Drivers Test?
It's not that hard, right? You know the answers.
The Things Iowans Can't Stop Buying