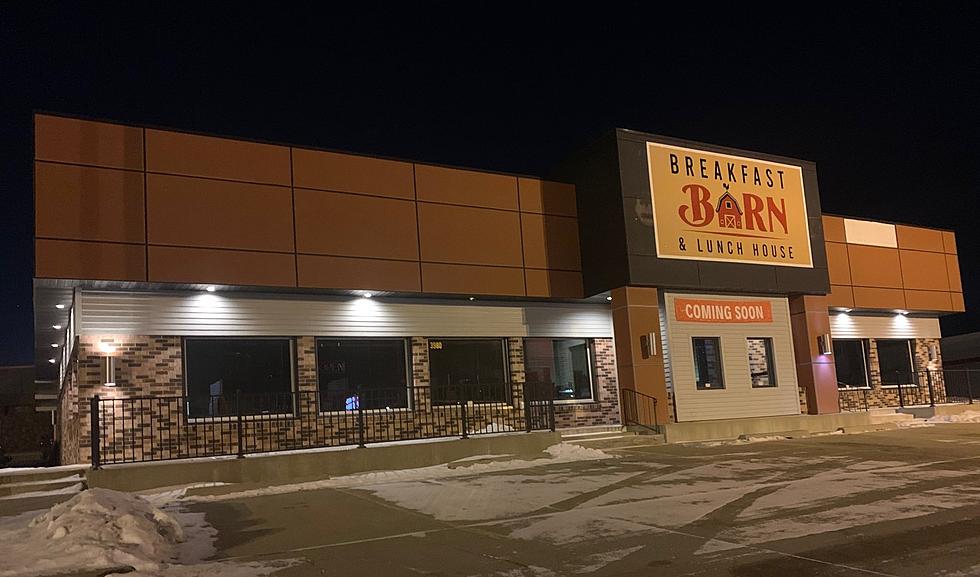 A New Breakfast Restaurant Has Opened in Cedar Rapids
Breakfast Barn and Lunch House, Facebook
I was driving down Center Point Road last night, when I happened to notice a massive "NOW OPEN" sign on a new Cedar Rapids restaurant. That restaurant is Breakfast Barn and Lunch House, located in the former BurgerFiend building at 3980 Center Point Rd NE.
Back in the summer of 2021, it was announced that the BurgerFiend location on Center Point Road would be closing for good, just leaving the one at 2020 16th Ave SW in Cedar Rapids open. That left folks wondering what would be moving into the closed space. That's where Breakfast Barn and Lunch House comes in! We first found out about the new restaurant back in early January, which is owned and operated by the same folks behind BurgerFiend.
As you can see from the name, Breakfast Barn and Lunch House is all about... well, breakfast and lunch! The breakfast portion of the menu features classic items including, omelets, shipwrecks, pancakes, French toast, and country fried steak, as well as some unusual additions, like the breakfast quesadilla. For lunch, customers can order a variety of burgers, sandwiches, and salads, plus broasted chicken meals.
Breakfast Barn & Lunch House officially opened its doors for business on February 10th and it's open daily from 6 a.m. to 3 p.m. You can check out the Facebook page for the latest updates HERE.
Speaking of new businesses in Cedar Rapids, we found out yesterday that SuYu Pei has just opened up for crab rangoon carry-out, and that Spare Time Entertainment is now welcoming customers! There are plenty of new places in the area to check out and support.
Eastern Iowa Restaurants That Opened/Reopened/Relocated in 2021
LOTS of new restaurants opened here in Eastern Iowa in 2021! Here are a list of them, plus restaurants that reopened or relocated.
Brain & Courtlin Visit Prairie Patch Farm