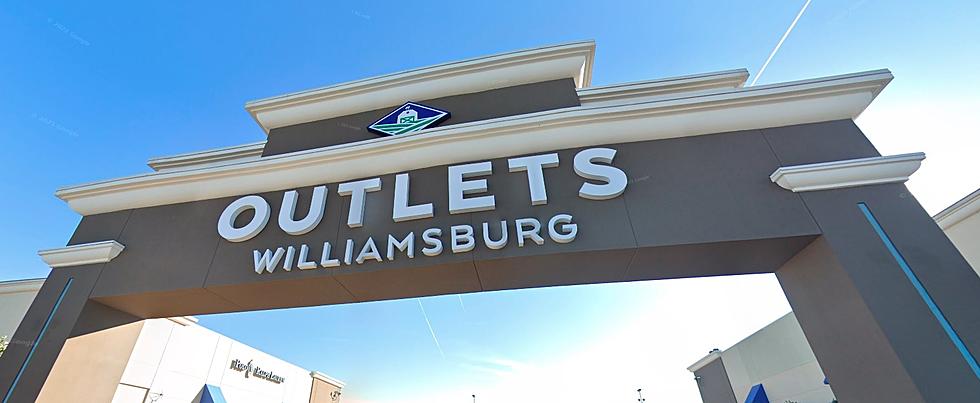 A New Boutique is Moving Into Outlets Williamsburg
Google Maps
Outlets Williamsburg is getting ready to welcome a new boutique to their long list of stores!
Thanks to a recent Facebook post, we now know that the popular outdoor shopping mall Outlets Williamsburg is preparing for a new addition! That addition is Rebel Rose Boutique, a locally-owned shop that "offers a wide range of fashion, apparel, and accessories to fit your unique style."
Rebel Rose Boutique is an online store that was established in 2019 by owner Kelli Holton. The mission of the business is to help all women "feel amazing and empowered in the clothing they wear." The website features a variety of sweaters and cardigans, jeans, dresses, jewelry, personal care items, and more. You can check out the selection HERE.
According to some recent social media posts, renovations are well underway at the new Rebel Rose Boutique. Products have already begun arriving ahead of the grand opening, which is set for Friday, March 4th at 10 a.m. It's located right next to A&G Home, another locally-owned business that just opened at Outlets Williamsburg in 2021.
Although Outlets Williamsburg is home to some big name stores like Nike, Columbia, Under Armour, Old Navy, Coach, and Bath & Body Works, there has been an increase of locally-owned businesses these past few years. That includes Geek City Games, the axe-throwing venue Sharp Edge Depot, Fetch Pet Center, Cove Equipment, Back Roads Antiques, and more. Check out a full list of stores HERE.
For the latest updates on what's happening at Outlets Williamsburg, you can follow their official Facebook page HERE.
15 Iconic Retail Stores That Don't Exist Anymore (But We Totally Miss Shopping At)
CHECK THEM OUT: States With the Best and Worst Commutes