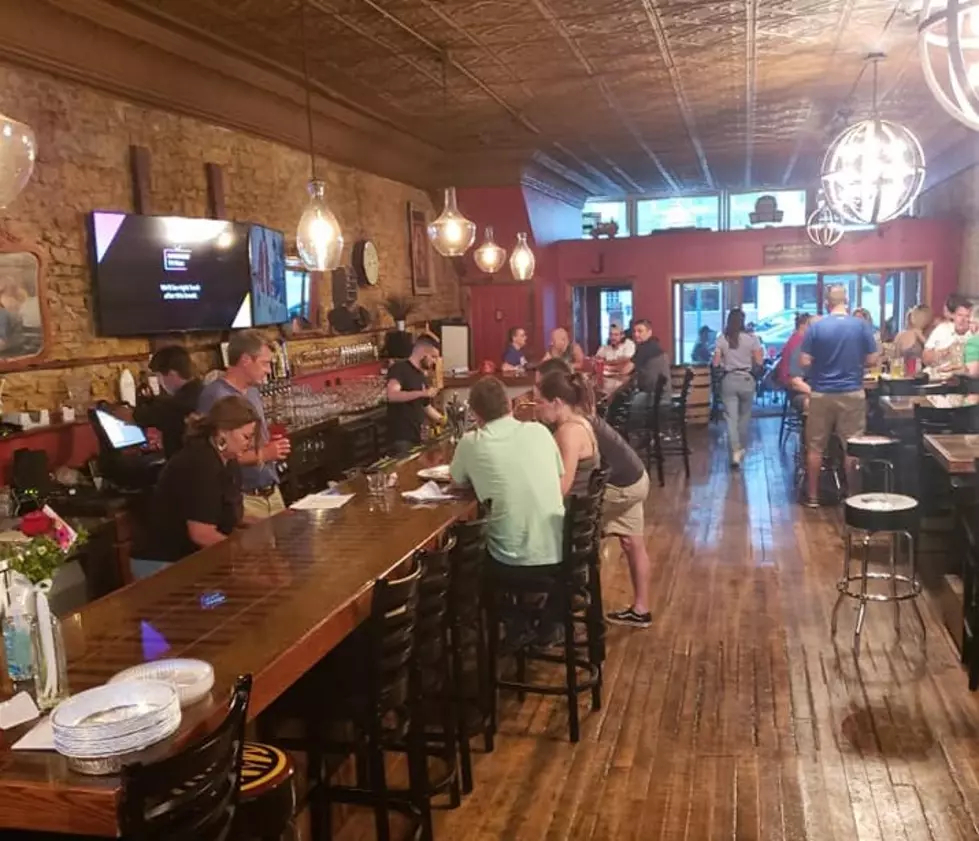 A Monticello Bar & Restaurant is Closing This Month
The Jitney, Facebook
Unfortunately, another Eastern Iowa restaurant will be closing its doors in the near future. On Tuesday, May 10th, owners of The Jitney announced on Facebook that the bar is set to close later this month. The post reads:
"We want to thank all of our customers, employees & vendors for supporting the Jitney. Unfortunately, we have decided to close the bar.
Stop in all of next week for 50% off everything in stock. Don't forget trivia on Tuesday May 17th. Our last day open will be May 21st."
The Jitney, located at 126 E 1st St in Monticello, is described on Facebook as a "cozy yet sophisticated restaurant/bar located in beautiful Eastern Iowa." Two Monticello natives named Erin Cox and Katie Farrowe opened the business back in 2012, but in late June of 2020, they revealed that they were looking to sell it to new owners. About a year later, the Jitney reopened under new ownership.
The Jitney's social media accounts didn't offer up any specifics about why they've decided to close, but both customers and employees seem to be bummed by the news. Facebook user Karen Brokaw wrote:
"Sad to hear this! Your food menu has really come along with many delicious options and you had a great bartender who knew how to mix up some great drinks. I hope someone else will decide to reopen it"
The Jitney's final day in business is next Saturday, May 21st. You can follow the Facebook page for the latest updates HERE.
Just last month, another Eastern Iowa restaurant that switched hands in 2021 announced they would be closing after being reopen for less than a year. You can read more about the closure of Popoli Ristorante in Cedar Rapids HERE.
The Top-Rated Restaurants in Marion & Hiawatha
As a way to highlight some of the restaurants just outside of Cedar Rapids, we turned to Yelp to figure out the highest-rated restaurants in Marion and Hiawatha. In order to be added to the list, the official address of the business had to be in one of those two cities. Here are the top ten!
10 Cute Cabins for Rent in Eastern/Central Iowa
Looking for a little weekend getaway? Here are some cute cabins in Central/Eastern Iowa that are available to rent on Airbnb!