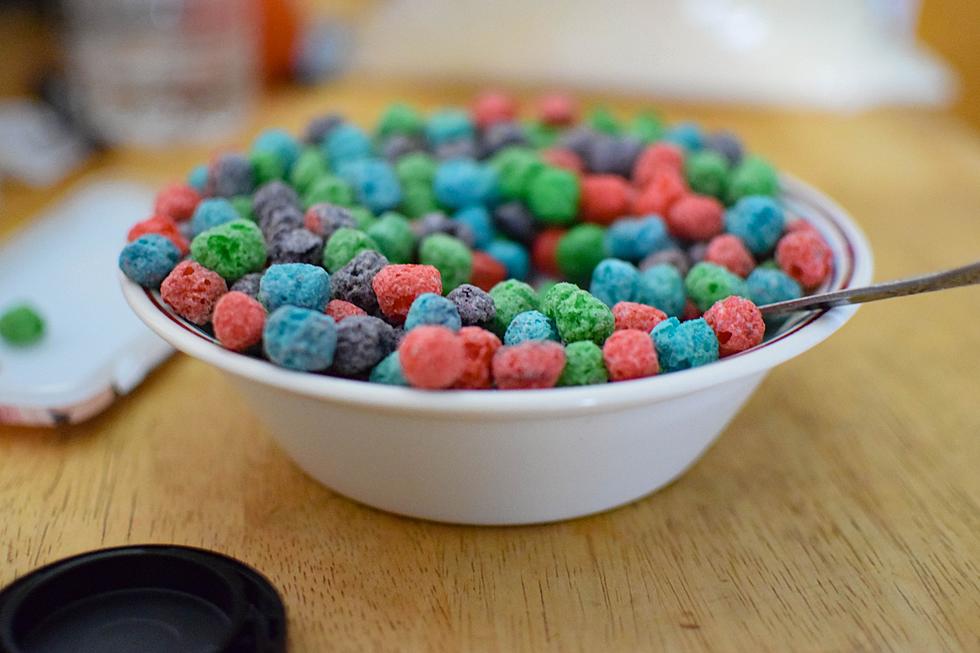 A Cedar Rapids Brewery Has Created a Crunch Berry-Inspired Beer
Jacinto Diego, Unsplash
The Cap'n would be proud!
Anybody that spends a lot of time in Downtown Cedar Rapids knows that there's nothing better than Crunch Berry Day. Whenever I explain to my out-of-town friends that sometimes I come into work and the air smells fruity and delicious, they instantly become jealous. Thank you, Quaker Oats!
Lion Bridge Brewing Company in the Czech Village knows how much Cedar Rapidians love their Crunch Berries, so last month, they released a new cereal-inspired beverage called Crushberry! The new beverage is a kettle sour with blueberry and berry flavors. The Facebook post reads:
"For our 8th Anniversary, we wanted to come up with something that embodies the 'terroir' of Cedar Rapids. When Crunchberry Day gives its sweet aromatic embrace to our fair city, we take a deep breath and whisked away to sweet cereal of our youth. We hope this beer if fun for you. Drink on Crunchberry Day for extra enjoyment."
If you didn't get a chance to try Crushberry when it launched last month, you'll have another opportunity this week! The beer will return to taps and coolers at Lion Bridge this Wednesday, April 20th at 3 p.m. The brewery is located at 59 16th Ave SW in Cedar Rapids. Lion Bridge says that the beer will also be available at select retailers.
Lion Bridge Brewing Company is one of the top-rated breweries in Eastern Iowa according to Yelp! Others to make the top ten include Big Grove Brewery, Iowa Brewing Company, Millstream Brewing, and Clockhouse Brewing. You can check out the full list HERE.
LOOK: Best Beers From Every State
To find the best beer in each state and Washington D.C., Stacker
analyzed January 2020 data from BeerAdvocate
, a website that gathers user scores for beer in real-time. BeerAdvocate makes its determinations by compiling consumer ratings for all 50 states and Washington D.C. and applying a weighted rank to each. The weighted rank pulls the beer toward the list's average based on the number of ratings it has and aims to allow lesser-known beers to increase in rank. Only beers with at least 10 rankings to be considered; we took it a step further to only include beers with at least 100 user rankings in our gallery. Keep reading to find out what the best beer is in each of the 50 states and Washington D.C.
Fun Facts About All of the 99 Counties in Iowa
Iowa has 99 counties, each with rich, unique history.