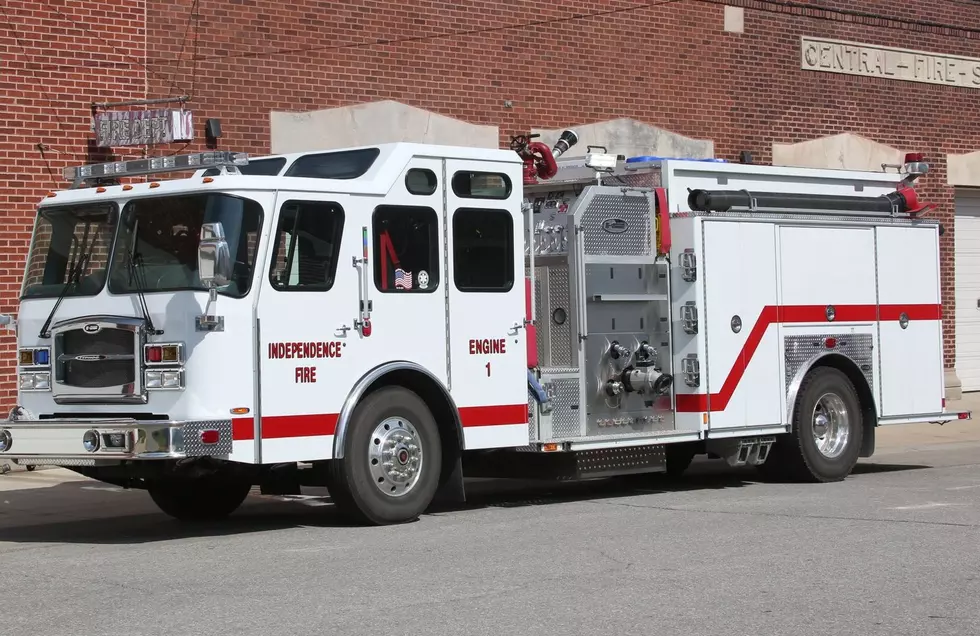 5 Adults and 2 Children Rescued from Burning Apartment Building
Photo from Independence Fire Department
Authorities are investigating the cause of an apartment fire in Independence early today (Wed., Aug. 6), in which 7 people had to be rescued.

The Independence Fire Department was initially called out at about 3:15am to 101 16th Avenue NW. Authorities were told that five adults and 2 children were still trapped in the building.
Fire departments from Independence, Jesup, Fairbank, Winthrop, Quasqueton, M.H.I., along with Independence Police and Buchanan County Sheriff's Deputies responded.
The five adults and two children were rescued from the apartments, and were treated at the scene for minor injuries.
There was no estimate on the amount of damages. The Red Cross was called in to help the displaced families find shelter.
The cause of the fire remains under investigation.
Enter your number to get our free mobile app