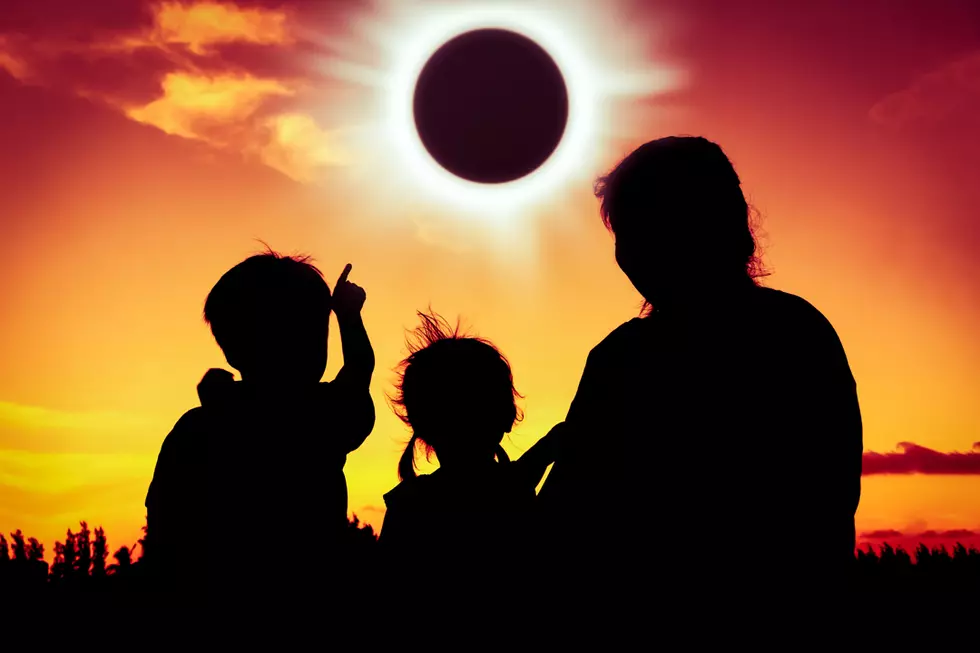 2020's First Ring of Fire Eclipse This Weekend
iStock
Do you recall the total eclipse of the sun in 2017? In Iowa, we were not lucky enough to be in the path of totality, and skies in Cedar Rapids were generally cloudy that day.
Summer officially begins with the solstice on Saturday. Along with the arrival of our favorite season, KCRG reports that the first Ring of Fire eclipse of the sun will also occur this weekend.
A "Ring of Fire" is not the same as a total solar eclipse, it is technically known as an annular eclipse. According to KCRG we will not have a good view of it here in the USA.
The celestial event will pass over Africa and China on Sunday, with portions of Asia, Europe and Australia getting partial views.
Like other celestial events, it is a pretty cool thing to see happening. Plus, you'll be able to find it online at a variety of websites, like Space.com.
The time of maximum eclipse, when that "ring of fire" event happens, will be at 1:40 a.m. CDT (0640 GMT)Sunday, June 21, when the moon crosses into the center of the sphere of the sun, from Earth's perspective. The eclipse starts at 10:45 p.m. CDT Saturday, June 20 (0345 GMT Sunday) and ends at 4:34 a.m. CDT (1034 GMT) June 20, according to NASA.
Stargazing is a popular pastime for families, and this may be a good time to consider getting dad a telescope for Father's Day. Looking at the rings of Saturn or the moons of Jupiter through a telescope is an experience that every kid should share with their dad.
Enter your number to get our free mobile app
Iowans Share Things Their Dads Taught Them Them They'll Never Forget