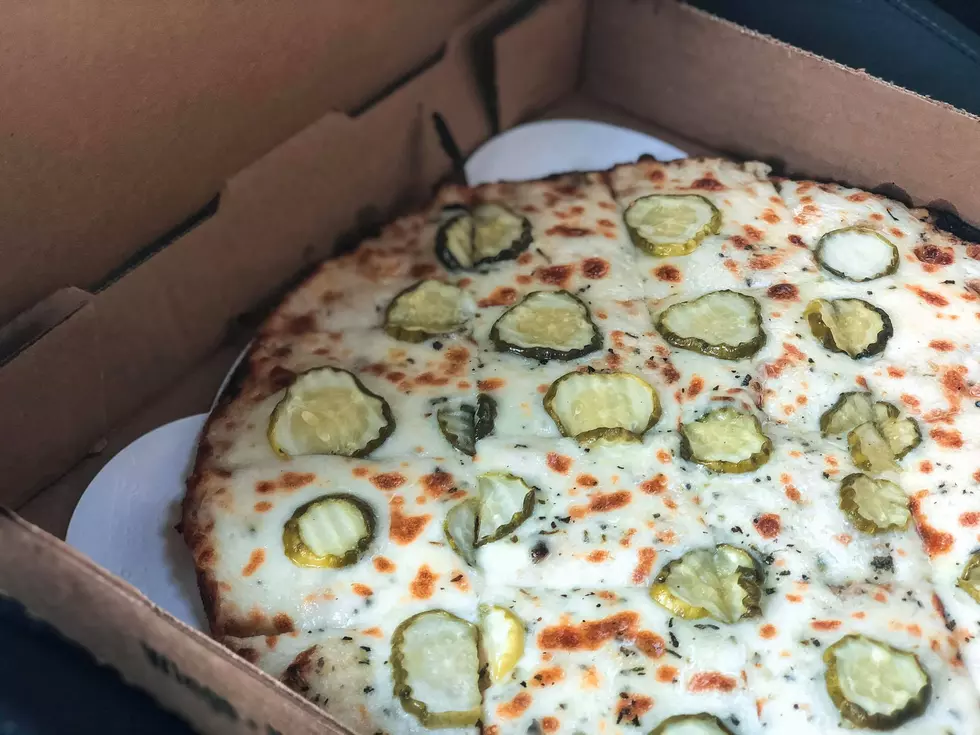 10 Unusual Types of Pizza You Can Order in the Corridor [PHOTOS]
Pizza World 42nd/Edgewood Cedar Rapids, Facebook
I know that Iowa isn't a state known for its pizza, but I still feel like we have a HUGE variety of flavors and toppings. There are lots of places here in the Corridor that serve cheeseburger, mac & cheese, taco, BLT, breakfast, crab rangoon, and other types of pizza that other states might consider unusual.
This week, I hunted through the everyday menus of local pizza places to come up with a list of one-of-a-kind pizzas that you can find here in the Corridor. Check out the list and see if you have tried any of them before:
General Tso's Chicken Pizza - Fong's Pizza in Cedar Rapids
General Tso Sauce
Breaded Chicken
Water Chestnuts
Baby Corn
Roasted Red Pepper
Mozzarella Cheese
Asiago Cheese
Green Onion
Wild In Havana Pizza - Mellow Mushroom in Coralville
Jerk-Marinated Pork
Ham
Salami
Swiss Cheese
Mozzarella Cheese
Diced Pickles
Mayo-Mustard Drizzle
Chili Cheese Fries Pizza - Mesa Pizza in Iowa City
Beef Chili
Cajun-Seasoned Fries
Cheddar Cheese
Mediterranean Pizza - Bop's Pizza in Cedar Rapids
Fried Chicken Pizza - Gumby's Pizza in Iowa City
Honey Mustard Base
Chicken Tenders
Extra Cheese
Big Dill Pizza - Pizza World in Cedar Rapids
Ranch Base
Cheese
Dill Pickles
Shrimp Alfredo Pizza - The Wedge in Iowa City
Alfredo Sauce
Shrimp
White Onion
Garlic
Mozzarella
Lasagna Pizza - Hospoda in Cedar Rapids
Berkshire Sausage
Fresh & Dry Mozzarella
House-Made Whipped Ricotta
Sweet Red Peppers
Garlic
Basil
Sweet Corn
Red Onions
Bacon
Canadian Bacon
Spinach
Ranch Dressing or BBQ Pizza Sauce Base
Mashed Potato Pizza - Need Pizza in Cedar Rapids
White Base
Mashed Potatoes
Cheese
Bacon is recommended!
Check Out This Midwest Home Inspired by the Show 'Friends'
Anyone that loves the sitcom Friends knows Monica's apartment like the back of their hand, and this Midwest home is filled with familiar items and show references. Located at 1535 Barney Ave in Dayton, Ohio, this former Airbnb only lasted a few days on the market! Check out some photos from the property, courtesy of Zillow!
Iowa Facts You Likely Never Knew
Iowa has a state with a rich history and many fun facts, How many of these did you already know? Test your Iowa knowledge!