Tyler Farr, 'Our Town' [Listen]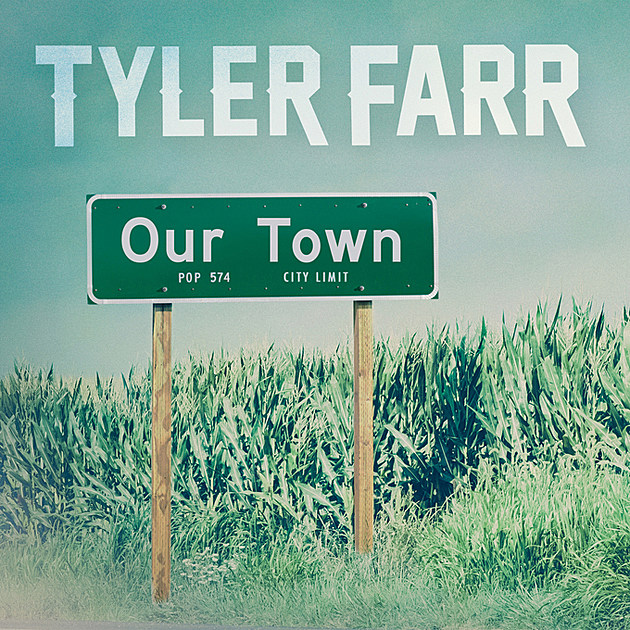 Tyler Farr's "Our Town" is a straight-forward country lyric that seems to be more relevant with each passing day. While not necessarily a response to social unrest in America (and the many ways people respond), "Our Town" could become just that.
Liz Rose, Nathan Chapman and Seth Ennis penned this new song from Farr's upcoming studio album. The sound and rural, blue-collar message is reminiscent of early-to-mid 2000s Montgomery Gentry, and the singer's impassioned performance isn't far off, either. He's comparing what he sees on the news to what he experiences around him, noting that the sensational stories aren't an accurate representation of "Our Town."
The song feels right for a number of reasons. There's growing distrust of the media, and stories about tensions between police and the community are becoming more and more frequent. "Our Town" doesn't take sides, but somehow Farr still takes a stand. While seemingly a surefire hit, this new song will be a litmus test for where country music truly is today.
Did You Know?: Farr's "town" is Garden City, Mo., a small town in western Missouri.
Listen to Tyler Farr, "Our Town"
Subscribe to 98.1 KHAK on
Tyler Farr Talks Reality TV, Working With Jason Aldean
Subscribe to 98.1 KHAK on
Tyler Farr's "Our Town" Lyrics:
"We played cops and robbers in the streets around our house / It was fun and games back then, but it ain't funny now / Here in our town / We were just a bunch kids skipping church, and acting so cool / But now we're lighting candles on a Friday afternoon / Here in our town."
Chorus:
"We were raised in the shadows of crosses and flags / When we pledge allegiance, we take off our hats / Here in our town / We say yes ma'am and no ma'am / We love we don't hate / That world that's gone crazy, it don't have a place / Here in our town, here in our town."
"The only color we care about is that football jersey blue / So I don't know who the hell that is up there on the news / That ain't our town."
"We're better than this, tougher than tough / We might get knocked down, but we get back up."
Source:
Tyler Farr, 'Our Town' [Listen]