Jennifer Nettles Admits She's Behind on Christmas, Looking Forward to New Years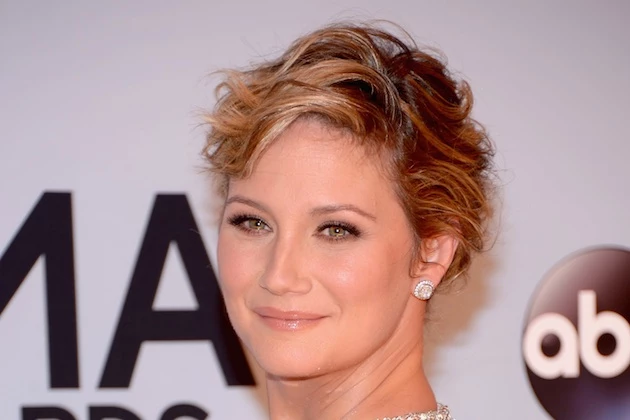 It's been a crazy year for Jennifer Nettles. Son Magnus turned a year old, the country songstress ventured out on a solo career and she and her husband are in the process of moving into a new home. Needless to say, Nettles is a little behind on Christmas.
One big difference in this year's holiday compared to Christmases past? Her home probably won't be full of garlands and tinsel.
"Typically, I decorate. Now this year I have not yet, because we're trying to move into a new house, and so we're not quite in there yet, but yet we're very much in a transition, I will say," Nettles says (quote via Capitol Nashville).
Adds the songstress, "That's been a theme — transition and change and growth and evolution, all that has been a theme for me this year and continues to be."
Instead of pressuring herself to have everything set for the holidays, the Sugarland frontwoman is relying on the grandparents — which sounds like the best plan for her sanity!
"We'll make Christmas be about Grandmas, and we'll go over to Grandmas' and do all that," she shares. Plus, in a sense, Nettles already hosted one of the biggest Christmas bashes of the year — the 2013 'CMA Country Christmas' special! So, the songstress is making a New Year's bash her big goal instead.
Dishes Nettles, "I hope that once we get into this house, I'm hoping to be able to do something for the New Year, 'cause I love New Year's … to be able to host something for New Year's would be fun."
Source:
Jennifer Nettles Admits She's Behind on Christmas, Looking Forward to New Years