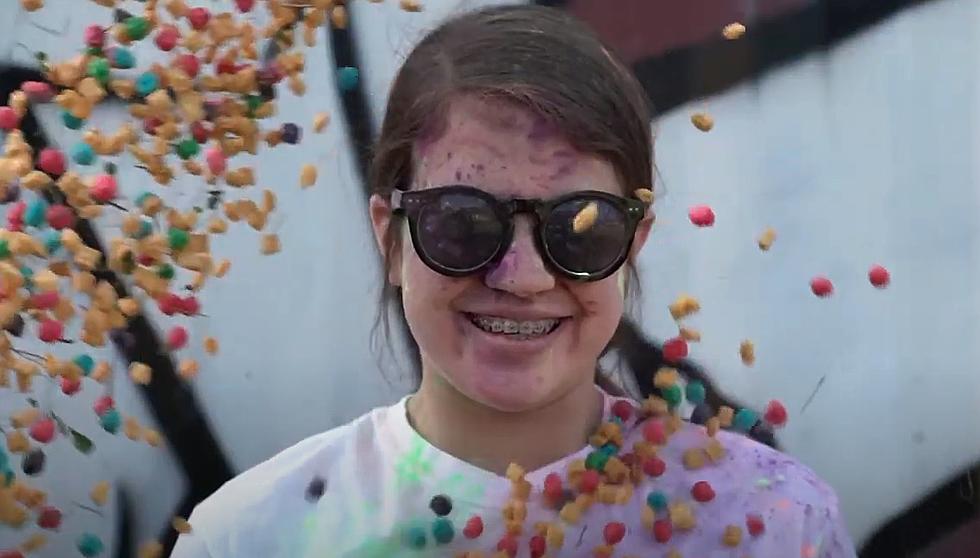 Your Child's Art Could Be Part Of The Crunch Berry Run
Youtube via Murals & More
If ever there was a properly named event for the city of Cedar Rapids, it is the The Crunch Berry Run. Sponsored, of course, by Quaker Oats, the event is named after our cities most famous food export, Crunch Berry cereal. If you've lived here for any amount of time, you know that there is nothing like walking out into the morning air on crunch berry day. A city has never smelled sweeter!
The Crunch Berry Run is also sponsored by Murals & More and is a family friendly run, walk, or whatever you want to do event. The event website says that you choose how far you want to go, up to a 5K. The event takes place on October 2nd in downtown Cedar Rapids starting on the 2nd Avenue bridge. As you walk or run the route, you'll also be covered in a colorful colored powder! Yes, you'll be turned into a crunch berry before the day is over!
Registration for the event us open now, but CBS2 reports that the event is also looking for kids to get involved. Students from the Cedar Rapids area are encouraged to submit artwork to potentially have displayed during the big event. Artwork entry forms are available at all Cedar Rapids and Marion Hy-Vee stores at the customer service counter.
Students are encouraged to used the theme 'color your wildest dreams' when creating their work of art. Entries must be returned to Hy-Vee stores by September 15th to be included in the event. All eligible entries will then be displayed during this year's Crunch Berry Run.
"
"
Cedar Rapids 1916 Authentic Bohemian Firehouse Airbnb
Photos of original 1916 Authentic Firehouse in NewBo