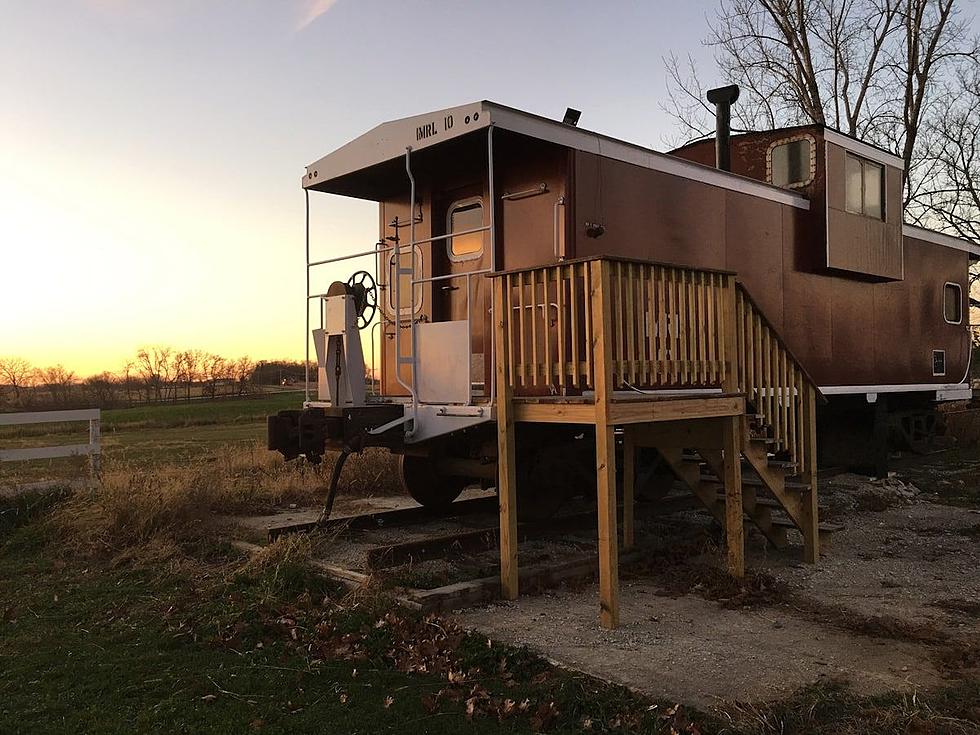 You Can Stay the Night in a Train Caboose in Eastern Iowa [GALLERY]
Jim, Airbnb
If you're headed to Decorah for a few days, here's a cool place you can stay!
I was doing a little research on Airbnb this weekend, when I came across one of the COOLEST rental properties I've ever seen. You can stay the night in a totally remodeled train caboose over in Decorah, Iowa!
The CR Station Train Caboose is owned by a man named Jim, who is considered a "Superhost" by Airbnb. According to the site, "Superhosts are experienced, highly rated hosts who are committed to providing great stays for guests." The property has 328 reviews and a 4.86 rating, so you know it has to be good.
The caboose is a fairly small space, but what it lacks in size it makes up for in charm. The official Airbnb page reads:
"Enjoy the restoration of our charming and cozy caboose! Complete with all the amenities you'll need and more! Linens and towels, refrigerator, microwave, a double burner hot plate, dishes for cooking, barware for cocktailing, and even the original conductor's chairs to watch the sunset over the horse pasture!"
There is room for four in the caboose, which contains one queen-size bed and a bunk bed. There is also a spacious patio, and access to a pasture where you can pick your own apples and feed them to horses through the fence! Oh, and if you need any suggestions on places to visit during your stay, Jim is more than happy to help.
The CR Station Train Caboose Airbnb costs around $124 per night. You can check out availability for the fall and book your stay HERE.
Want a sneak peek of the unique Airbnb? Check out photos below!
You Can Stay the Night in a Train Caboose Here in Iowa
An adorable Airbnb in Decorah, Iowa welcomes guests to stay the night inside of a remodeled train caboose!
Stay in a 16,000 sq. ft. Mansion Here in Iowa
Only about an hour and a half from Cedar Rapids, in the city of Conrad, there is a ridiculously large mansion called the Clemens Mansion, and you can rent it out on Airbnb!