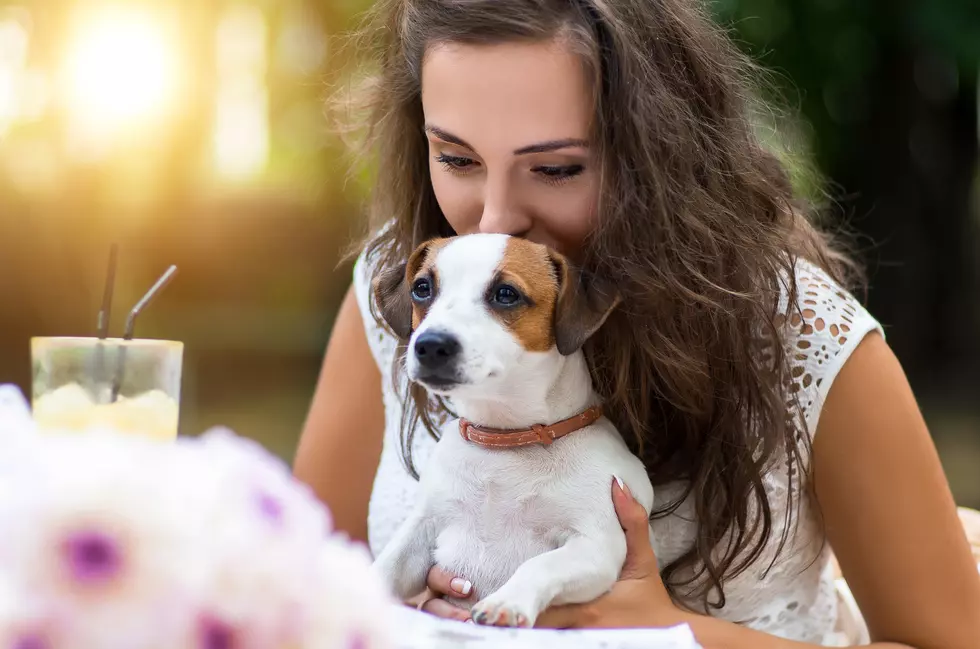 You Can Bring Your Dog To These Corridor Restaurants
Thinkstock
Our pets are a part of our family, but they can't always go everywhere with us. Restaurants are a prime example of one place our furry friends are not allowed, in most cases. If you've ever been out to eat and wished that your dog was with you, we've got some good news.
Pup parents will be excited to learn that there are actually several restaurants here in eastern Iowa where you can take your canine. BringFido is a website dedicated to providing you with detailed pet policy information whether "you're looking for somewhere to stay, play or eat with your dog." According to the site, here are some Corridor restaurants that welcome dogs at their outdoor tables.
A&W Root Beer Drive-In
Backpocket Brewing
Bluebird Cafe
Bruegger's Bagels
Buffalo Wild Wings
Caribou Coffee
Casa Azul
Chipotle Mexican Grill
Coffeesmiths
Cold Stone Creamery
Culver's
Dairy Queen
Firehouse Subs
Flying Wienie
Hot Harry's Fresh Burritos
Kickstand
Maid-Rite
Mellow Mushroom
Milio's Sandwiches
Orange Leaf Frozen Yogurt
Ox Yoke Inn
Pancheros
Panera Bread
Parlor City Ice Cream
Pitaz
Press Coffee Company
Reds Ale House
Ruby's Pizzaria
Starbucks
Sykora Bakery
The Chocolate Haus
Which Wich
That's a lot of places! Dog parents can now load up the pups and enjoy and nice meal out...with EVERY member of the family.