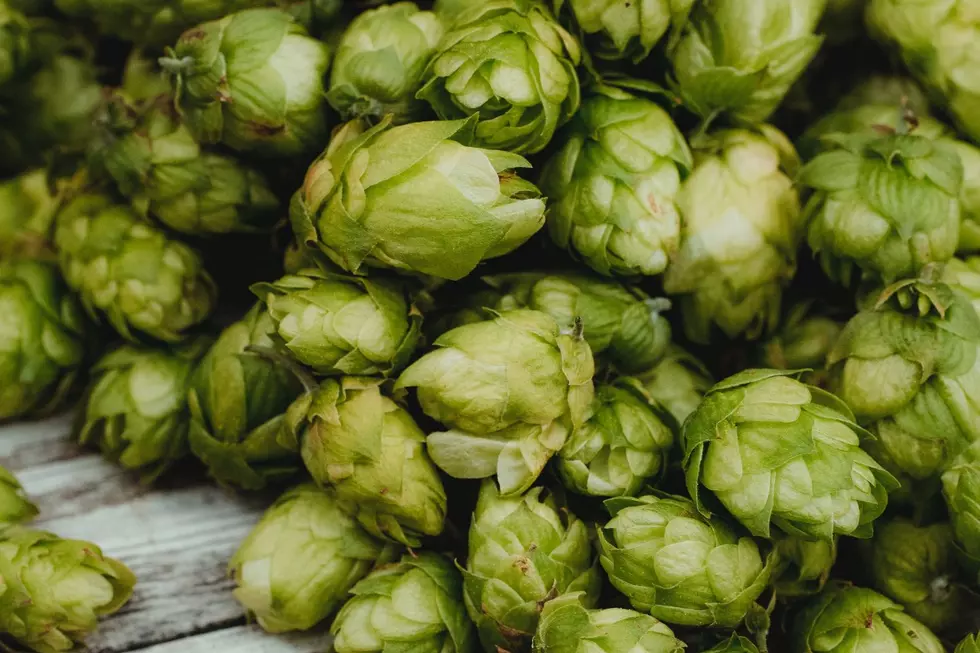 Would You Actually Get in Trouble for Breaking These Laws in Iowa?
Unsplash - Markus Spiske
I recently came across this article on 7 laws that are actually illegal in Iowa, from Only in Your State, and I have a hard time believing you'd really get arrested for some of these. Every state has goofy laws that don't make much sense to the public and some of the laws on the list are baffling to me. Can believe the first one on the list?
Dancing
According to Only In Your State, dancing in Des Moines between 2 a.m and 6 a.m is illegal. If you're walking home from a night out and do a 2 step walking down the road you could technically get arrested. As long as you're not being a nuisance to the public, is there any cop in the entire state that would actually take the time to arrest you and fill out all of the paperwork that comes with that? I'm guessing no.
Softball 
Ah, beer league softball... one of my favorite past times. In Mount Vernon, it is illegal to play softball after 10:30 p.m. If you want to play after 10:30 you have to get permission from the Mount Vernon Parks and Rec. I actually kind of agree with this law. If the game is that important, find a makeup day and play some other time. No one needs to be playing softball until 11:30 p.m. This is another situation where I doubt any police officer would want to take the trouble of arresting two softball teams. They'd most likely just tell everyone to go home.
Ice Cream Vendors
This would've bummed my fiance out when she was a little kid. In Indianola, ice cream vendors are not allowed. I was curious if there was a legitimate reason for this and according to KCCI, there is. "The ordinance was created to keep Metro Des Moines food truck vendors from setting up shop in Warren County and taking profits back to Polk County." Well, tough to argue that. You would probably get taken to jail for breaking this law.
Picking Hops 
There are definitely going to be some beer snobs who will hate me for this but I find this almost as dumb as the dancing from 2 a.m to 6 a.m law in Des Moines. If you pick hops in Iowa you must use a box that is 36 inches long, 18 inches wide, and 23 1/4 deep. Supposedly it preserves hop growing interest. If I could insert an eye roll emoji, I would. Before I get screamed at here, I understand you shouldn't take more than what you need... The volume of a 36 x 18 x 23.25 box is 15,006 cubic units. As long as you're using a box that's the same measurement or less, who cares what shape it is?
Picking Flowers
Here's one that I agree with. In Mount Vernon, if you pick a flower from a city park, you'd be breaking the law. I am 100% behind preserving our parks and taking care of them. City workers work hard to maintain them and keep them looking nice for us to enjoy, so we shouldn't go taking things that aren't ours. Flowers at a city park are for everyone to enjoy.
Beer
Say it ain't so! It's not what you think. This is a law in Bettendorf that makes it illegal to advertise beer, liquor, or wine outside of a business with a sign. While I do find this pretty dumb and kind of pointless, it doesn't really bother me. I know which beers I'm grabbing when I go into a business that sells them. Sign or no sign, I'm grabbing Busch Light.
If you break any of the laws that involve a business, you can likely find yourself in a bit of trouble. I do find it hard to believe you'd really get in much trouble for the others. Maybe a fine or some type of citation at the worst. All of these laws were found in the article Only In Your State.
Things Iowans Were Afraid of When They Were Young
Things Iowans Were Afraid of When They Were Young
Have You Seen All of these License Plates in Iowa?
Here are 25 different license plates you can see throughout Iowa.