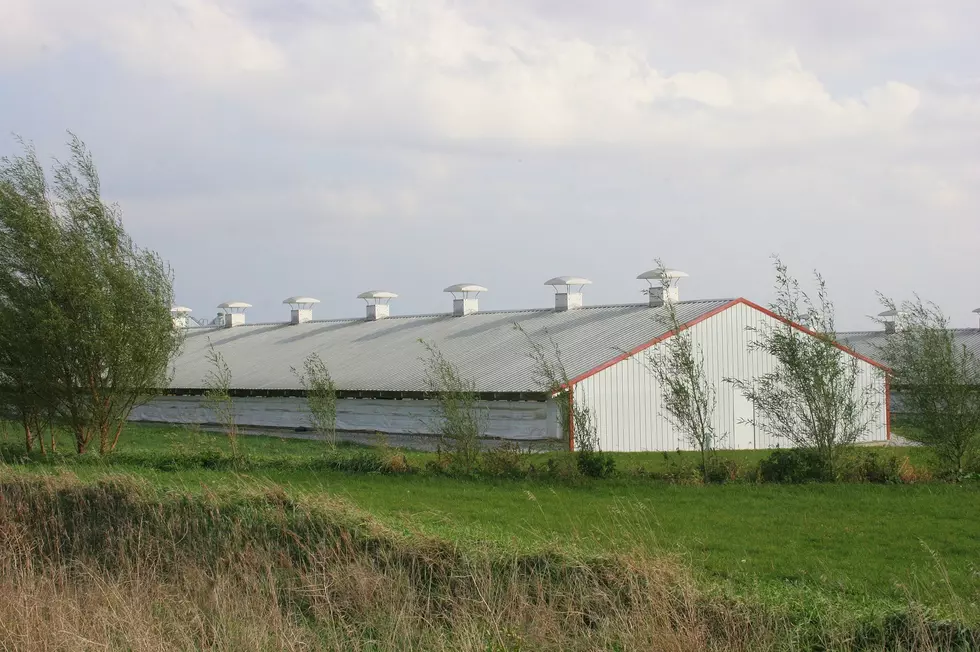 World Livestock Event in Iowa Canceled Due to "Extreme Caution"
Getty Images/iStockphoto
The World Pork Expo won't be held in Iowa this year, due to African swine fever. The disease continues to spread in areas of Asia, including China. Though it only affects domestic and wild pigs and presents no danger to food safety or human health, there's no vaccine for the disease. As a result, the National Pork Producers Council (NPPC) has decided to cancel the 2019 event in Des Moines, which has hosted the 30-year-old annual event since 2002.
The Expo, which is held in June each year on the Iowa State Fairgrounds, typically welcomes around 20,000 visitors. However, with attendees and exhibitors from countries impacted by African swine fever, the risk, though considered very minimal, still wasn't worth taking.
What's the risk? It's obvious when you read this from the World Organisation for Animal Health: American swine fever (ASF) is "a severe viral disease... transmission can (also) occur via contaminated objects such as shoes, clothes, vehicles, knives, equipment, etc. due to the high environmental resistance of ASF virus." The possibility of the disease being unknowingly carried into the U.S. and being transferred to American hog lots is simply too great.
While an evaluation by veterinarians and other third-party experts concluded negligible risk associated with holding the event, we have decided to exercise extreme caution. The health of the U.S. swine herd is paramount; the livelihoods of our producers depend on it. Prevention is our only defense against ASF and NPPC will continue to do all it can to prevent its spread to the United States.

Our farmers are highly export dependent.  An ASF outbreak would immediately close our export markets at a time when we are already facing serious trade headwinds. The retaliatory tariffs we currently face in some of our largest export markets due to trade disputes are among the factors that prompted a conservative decision regarding World Pork Expo. U.S. pork producers are already operating in very challenging financial conditions.
The last time the World Pork Expo was canceled was 2001. The reason that year? An outbreak of foot-and-mouth disease in the United Kingdom.