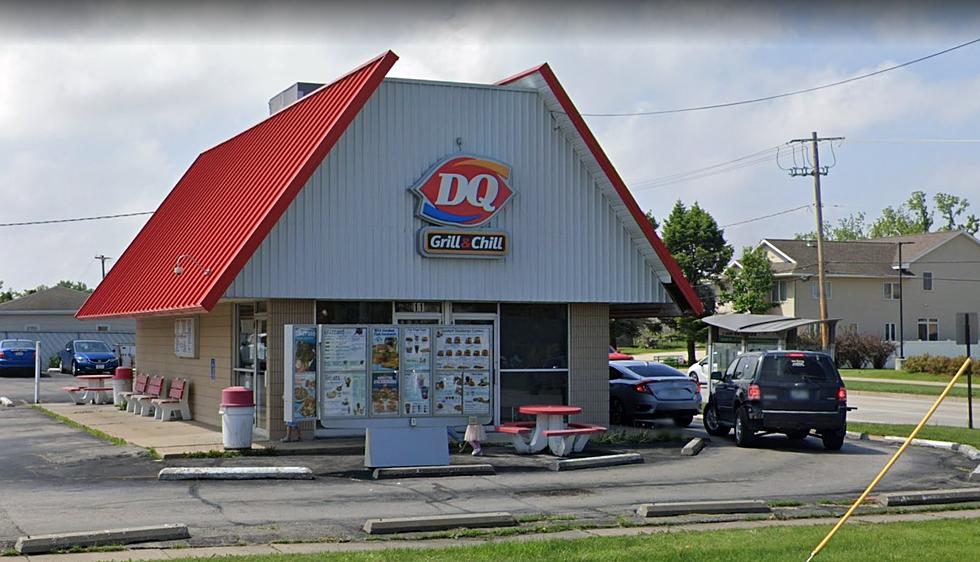 Dairy Queen is Likely Gone From This Cedar Rapids Location Forever
Google Maps
Next week is the one-year anniversary of a devastating fire at a Cedar Rapids DQ restaurant. What's happening now isn't what ice cream lovers were hoping for.
It was during the lunch hour on Wednesday, June 1, 2022, that a fire broke out at the DQ at Wilson Ave. and Bowling St. in southwest Cedar Rapids. While we like to remember it the way it was (photo above), the pictures from that day are still hard to see.
Thankfully, no one was injured in the blaze. Unfortunately, and obviously, the building that was constructed in 1969, sustained major damage. Over the course of the last year, everyone has had the same question: Will the Wilson Avenue DQ reopen? Sadly, it now appears almost guaranteed that it will not.
The property, which sits at 11 Wilson Avenue Dr. SW, is for sale through GLD Commercial. The real estate listing states, "This previous drive-thru suffered some fire damage but presents an opportunity for someone to make this space their own. The damage was sustained to the roof and 2nd floor leaving the main floor and concrete exterior intact. The existing structure is 927 SF, has outdoor seating, 24 parking space and stacking for approximately 5 vehicles."
We'll see, but I honestly think it's more likely the building will be taken. It's a sad sight in its current state.
The property is priced to sell, at $300,000. It has a big footprint in a busy part of the city that has a Hy-Vee grocery store and a Hy-Vee Fast and Fresh convenience store across the intersection. The property listing is available here.
Luckily for Cedar Rapidians, there's a DQ at 2100 6th St. SW that's just over a mile away. If you're feeling nostalgic, you only have to travel about six miles...
That's where you'll find the oldest DQ in Iowa. It's located at 3304 1st Ave. NE (photo below) in Cedar Rapids. It opened in 1947, just seven years after the very first store opened in Joliet, Illinois. This Cedar Rapids location opened two years before the debut of malts and shakes (1949), and four years (1951) before the first banana split appeared on the menu.
Quiz: Do you know your state insect?
Stacker has used a variety of sources to compile a list of the official state insect(s) of each U.S. state, as well as their unique characteristics. Read on to see if you can guess which insect(s) represent your state.
LOOK: Best places to live in America
LOOK: Highest-rated free things to do in Iowa, according to Tripadvisor