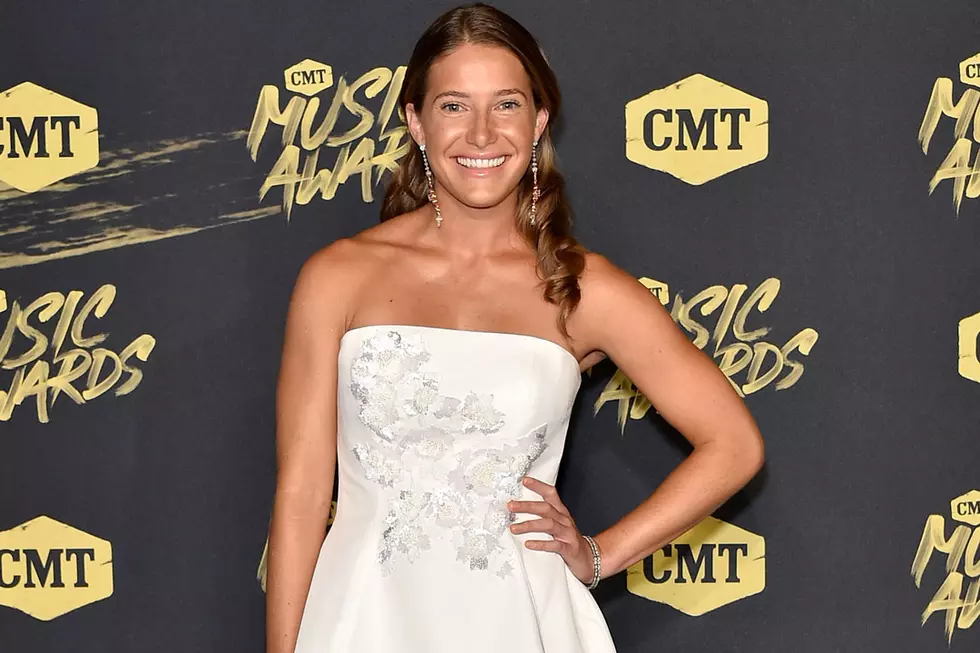 Who's RISING Now? 5 Artists to Watch in April 2019
Mike Coppola, Getty Images
Success has been somewhat of a slow burn for the five up-and-coming country artists featured this month, and there's a sense of vulnerability that unites them.
You'll see American Idol finalist Kree Harrison on this list, as her new single is a sign of career momentum five years after her tenure on Idol. Another familiar name, Logan Brill, is making a convincing re-appearance as she continues on her path of honest songwriting that proved her to be a promising artist six years ago.
A captivating new song from Bailey Bryan also gives her a career boost, while Caroline Jones has made an impression on fans and superstars alike with her endearing songs. Brandon Ratcliff, a descendant of a Grammy-winning country band who appears on the acclaimed O Brother, Where Are Thou? soundtrack, rounds out this group of rising stars.
Here are five artists to watch for in April 2019.
1

Jones defines the term multi-faceted. As a singer, songwriter, co-producer of her album Bare Feet and host of the intimate songwriters' radio show Art & Soul, Jones blends her talents to create a distinct style. She brings this diversity into her music, emitting a bubbly spirit on "The Difference," while owning her independence on "Tough Guys" and fueling her gypsy soul on "Bare Feet." Her undeniable energy has placed her on the radar of some of music's top names including Tim McGraw and Faith Hill, Jimmy Buffet and Zac Brown Band, all of whom have invited her to be an opening act on the road. Jones has all the charisma to be a major star, and she's equipped with the talent and sharp songwriting to back it up, a goal she's actively working toward in 2019 with an opening slot on Kenny Chesney's Songs for the Saints Tour.

2

Whether it be the scars left over from a surgery she had at 16, to questioning her purpose, Bryan powerfully channels life's challenges into her music. In the two years since Taste of Country first spoke with her, Bryan has grown from a budding young artist into a mature singer-songwriter who's letting her vulnerability lead her artistic vision. She proves that with "Songbird," a powerful revelation of how she seeks to find her place in the world, while the R&B-tinged "Perspective" defines her evolving sound. Look for Bryan to be one of Nashville's strong female voices.

3

There were only 10 years of life that Kree Harrison didn't spend immersed in the music industry. Between scoring a record deal at the age of 10 and spending years singing background vocals on multiple records by other artists, Harrison brought her undeniable voice into the national spotlight when she placed second during Season 12 of American Idol in 2013. Her relentless drive to achieve her musical dreams has led her to an upcoming album, offering the first taste with the Chris Stapleton-penned single reminiscent of '90s country, "I Love the Lie." Harrison's tenacity and stirring voice makes her a powerhouse carving out a distinct spot in country music in 2019.

4

Logan Brill is an unabashedly honest songwriter. This has been a consistent part of her storytelling since she established a strong presence in the country music landscape in 2013 with songs like "Scars," through 2015's powerfully raw "I Wish You Loved Me," and up to current narratives where she owns her actions on "Walk of Shame" and stands unwavering in her decision to let someone go on "Giving Up." These vulnerable numbers are an indication of Brill's impending third album, one that's bound to provide even more compelling perspectives that will reestablish her place in country music.

5

As the son of Suzanne Cox, one-sixth of the Grammy-winning bluegrass band the Cox Family, Ratcliff was born with music in his blood. He's carrying this lineage into modern country music, making a solid first step with his debut single "Rules of Breaking Up," a modern breakup song anchored by vulnerability. The fact that he scored an opening slot on tour with a major artist with just a debut single to his name is one indication of his talent, as he'll hit the road with Kelsea Ballerini on her Miss Me More Tour this spring.

BONUS

Cody Johnson's Willie Nelson Cover Is an Instant Classic