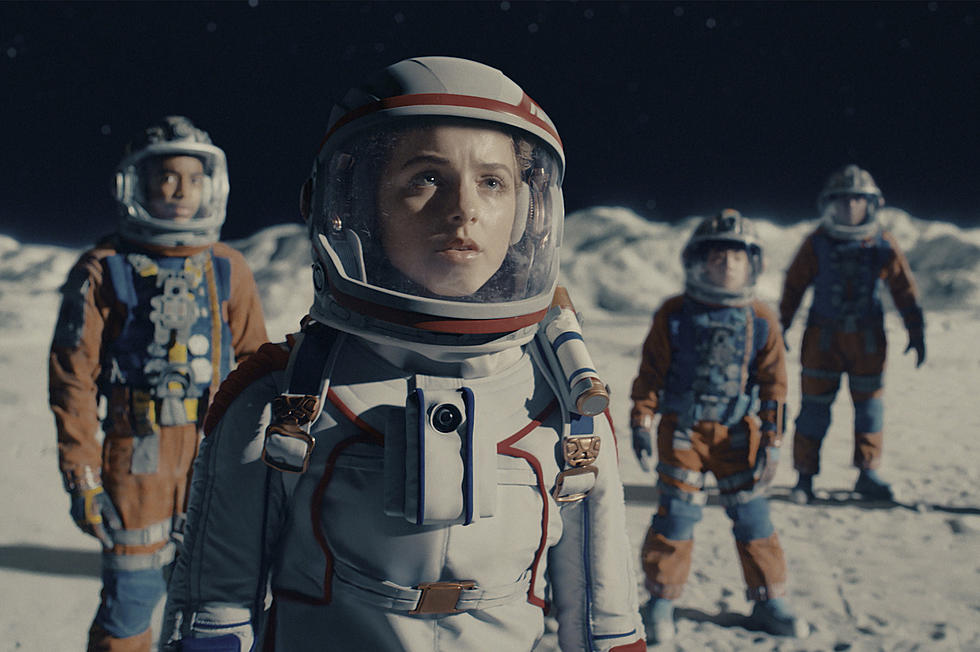 Disney Pulls Film Off Disney+ Weeks After Its Premiere
Disney
A big-name producer. A talented director. A cast that includes the star of a major Hollywood franchise. And it all added up to a film that Disney took down from its own streaming service in a matter of weeks.
That's the strange and sad story of Crater, a live-action Disney movie starring Ghostbusters: Afterlife's Mckenna Grace and produced by Stranger Things and Free Guy's Shawn Levy. The movie was directed by Kyle Patrick Alvarez, a gifted filmmaker whose previous efforts include The Stanford Prison Experiment and Easier With Practice. Crater was added to Disney+ on May 12. Less than two months later, it's already been pulled from the service, the latest title taken off streaming in a string of cost-cutting measures by Disney and many of its competitors.
The title's removal was spotted by What's On Disney+, who noted that Disney revealed in an SEC filing that "it would be doing another smaller wave of cuts at the end of the financial quarter, to remove another $400 million dollars worth of content." Those cuts include the short-lived series The Company You Keep and Alaska Daily, as well as Crater.
READ MORE: Everything New on Disney+ in July
Here was Disney's official synopsis for the project, a sci-fi film for family audiences:
"Crater" is the story of Caleb Channing (Isaiah Russell-Bailey), who was raised on a lunar mining colony and is about to be permanently relocated to an idyllic faraway planet following the death of his father (Scott Mescudi). But before leaving, to fulfill his dad's last wish, he and his three best friends, Dylan (Billy Barratt), Borney (Orson Hong) and Marcus (Thomas Boyce), and a new arrival from Earth, Addison (Mckenna Grace), hijack a rover for one final adventure on a journey to explore a mysterious crater.
And here is the trailer for the film — a film which, as of this writing, you cannot actually watch.
There is this misconception amongst some film and TV fans that we live in an unprecedented golden age of accessibility; that everything ever made is now available instantly at our fingertips. While many things are easier to find and watch than ever before, what is available on streaming represents a tiny fraction of all the movies and shows that have ever been made.
One of the major benefits of streaming subscriptions is supposed to be its seemingly endless access to content; as long as you pay your $10 or $15 a month, you can watch something an unlimited amount of times. But with moves like Crater, and comparable moves by Max, we see that "unlimited" is not as "endless" as it always seems. In the olden days,  if you missed something in the theater, it was all but assured you could still watch it when it was released on VHS or DVD. When a streaming movie gets pulled down, it's just gone.
We can hope it might earn some other sort of home video or digital release eventually. Maybe it will. But there's also a chance in this current environment that a movie gets released one month and then is gone without a trace six weeks later. Which is definitely disheartening. I guess the lesson here is if something looks good on streaming, don't wait to watch it.
Sign up for Disney+ here.
The Worst Disney Live-Action Remakes
Disney has made billions repackaging their animated classics as live-action movies. But the results haven't always been good...