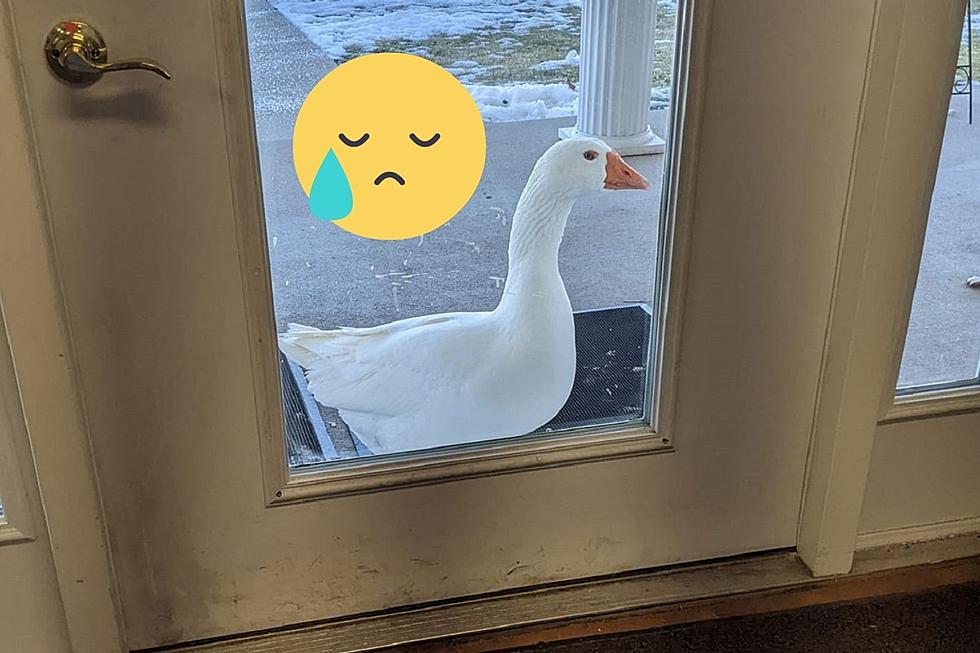 Want Ad Helps Distraught Iowa Goose Find New Companion & Love
Riverside Cemetery
When the longtime companion of an Iowa goose passed away, she just wasn't herself. After trying to make her more content, her owners knew there was only one thing they could do. They must find her love again.
In early March of 2018, two domestic geese were given to an Iowa cemetery. They were given the names Blossom and Bud. They were named after twin infants who passed away on consecutive days in March of 1888 just after being born. They are buried in a single grave at Riverside Cemetery in Marshalltown.
Donated by the same family, here are Blossom and Bud just after they arrived at Riverside Cemetery, nearly five years ago.
What a life they led. They were quite the accomplices for one another as escape artists. They often had to be "encouraged" to head home.

The pair was inseparable. They went everywhere together.
Unfortunately, last August, the cemetery announced Bud was "obviously killed by a wild animal". That left Blossom alone for the first time.
As time went by, Blossom made it clear she needed companionship. She would often stand at the door to the cemetery's office, looking longingly inside. She also pecked at the window and began to leave a mess behind.
Riverside Cemetery staff knew what they must do. They had to find a new companion for Blossom. Last Friday, they posted this Facebook ad:
On Monday, came the great news. A retiring Iowa couple moving out of state had a "lonely, widowed male goose" that they needed to find a good home for. His name is Frankie and soon both he and Blossom will be lonely no more.
LOOK: Stunning animal photos from around the world
From grazing Tibetan antelope to migrating monarch butterflies, these 50 photos of wildlife around the world capture the staggering grace of the animal kingdom. The forthcoming gallery runs sequentially from air to land to water, and focuses on birds, land mammals, aquatic life, and insects as they work in pairs or groups, or sometimes all on their own.
LOOK: 30 fascinating facts about sleep in the animal kingdom