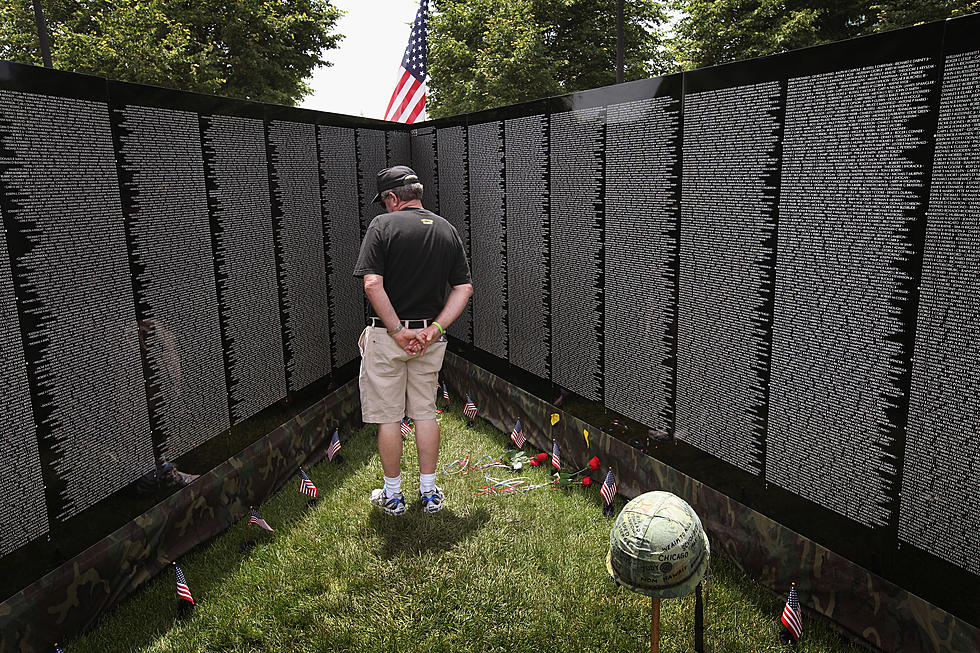 Vietnam Memorial "Moving Wall" in Solon This Weekend
Getty Images
For the first time in seven years, the Vietnam memorial "moving wall" has arrived back in the state of Iowa.
The Solon American Legion has been leading the effort, which was put on hold due to the COVID-19 pandemic. It was hoped the moving wall would arrive last February, but now through Monday, August 16 at noon, visitors can see what's an exact replica of the official Vietnam memorial wall. The moving wall features 58,000 names of those lost in the Vietnam conflict and was created in 1982 for those who were unable to make the trek to Washington, D.C.
The arrival in Solon was met with hundreds of visitors by 10 a.m. on Thursday, according to KWWL, and with a lovely weekend coming up, more folks are expected to take advantage of the solemn opportunity to pay their respects.
There will be a short ceremony at the wall this Saturday
It's open 24 hours a day through Monday at Solon's Veterans Memorial Field and a short ceremony will take place commemorating the wall Saturday, August 14 at 10 a.m. Then, on Monday, the names of those on the wall will be read, also at 10 a.m. The Solon American Legion has posted much more information on their Facebook page.
John Proe is a Vietnam veteran and resident of Solon who has already visited the moving wall. What he had to say is a sentiment we can all apply to him as well as his fallen and surviving comrades.
They're all heroes. They made a phenomenal sacrifice to serve their country and now a lot of them are back in Iowa here in Solon that serve their community and still serving their country
Thank you, sir, and all you served with, and thanks to the Solon American Legion for the effort to make possible this opportunity to salute and pay tribute.
LOOK: 100 years of American military history